Finding a single woman online is the best way to meet single women for many men who are intrinsically shy or not introverted enough to go around public places with well-rehearsed pick-up lines. The process is an adventure on its own with all the profile checking and messaging and the occasional video chats. But the experience largely depends on how close to your heart you take the process and what is at stake.
There are thousands of stories nowadays of happy families that began as a Tinder date or are a result of the heart-stopping online romance. In this piece let's see the pros and cons of online dating, and deep-dive into how to meet single women in the cyber environment.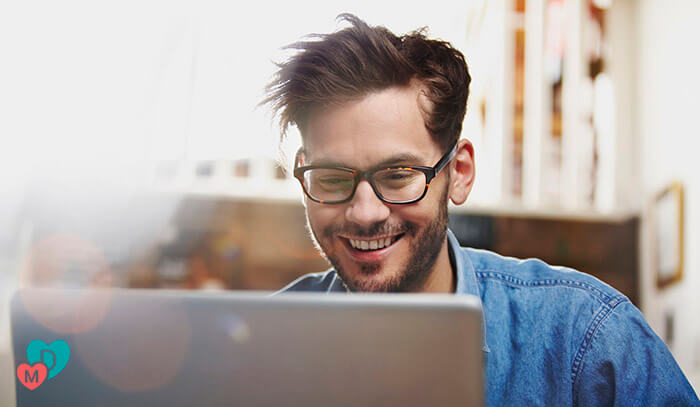 Why So Many Men Prefer To Look For A Lady Online
Each story is different, but many have similar underlying symptoms to them. To understand why online dating is so popular, we must acknowledge one big fat unavoidable fact: everything online is popular nowadays. Online shopping. Online gaming. Online yoga classes. Online gambling. Online cooking masterclasses.
And guess what? It's only going to get bigger. Much bigger. But on the more intrinsic side of things, the other arguments why men flock online dating websites boil down to the following:
It's adrenaline and dopamine-rich pass time, just like watching a thriller or having a bout of sports. And yes, it's somewhat addictive then too – not as much as chemical stimulants, of course, but somewhat addictive. You get a rush of hormones of happiness when a pretty girl starts chatting you up. It's fun, indeed.
It's almost anonymous and allows for lots of freedom and absolute absence of commitment – you can switch between profiles, keep your conversation flowing with lots of girls asking the same questions and sieving them through your filters.
If you use all the right precautions and are smart enough not to fall prey to a scammy website, you can actually find a girlfriend or a future spouse at a reasonable financial investment.
Benefits Of Online Dating in the Digital Era
The advantages of dating online are multiple, with so many men choosing this way of finding a lady as their method of choice, this is pretty obvious.
First of all, the extensive assortment of lady profiles
A man gets access to hundreds and thousands of profiles of pretty ladies to select from. Even if your tastes are as specific as a ginger-headed girl with curly hair and blue eyes from Ukraine, we bet you will have dozens of profiles to pick from.
Secondly, no-stress environment
In order to meet single women online, you just need to be at your home any time of day or night. On the couch in your pajamas? Why not, it's just a chat.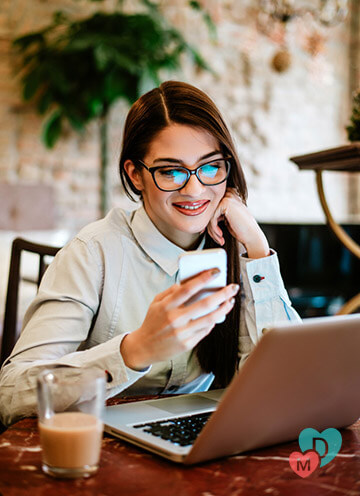 Thirdly, zero commitment levels
Being a John, 48 YO from Texas is pretty obscure. You don't have to cross-check your reputation or be Linked In-style impeccable and pristine. You can be yourself. Or you can try on a mask of another personality too and see how it fits you. There is not much holding you in the online environment from experimenting with formats, styles, and personas. And until things get serious from both sides consensually, there is no commitment involved in the process.
Setbacks Of Acquaintance With Ladies Online
On the other end of the spectrum, dating has its pitfalls and difficulties, let's check out the major ones.
She is also choosing. It takes 2 to tango. So just as in the offline world, ladies do have choices online too. So, if you find somebody matching your perfect profile, beware of taking things easy. The delay may give the opportunity for competitors to make more decisive moves.
Scammy dating websites. The dating industry is mostly legit, but it's not all white and fluffy, there are some suspicious websites out there too with fake profiles. Making sure the site looks legit, operates for a few years and has some success stories is a great way to start.
It costs money. Romance is never cheap, but online options can have a wide range of pricing. Before you start, think of how much you are ready to spend so when you reach that target you can review your limits.
The Frequent Mistakes That Men Make And How to Avoid Them
Men can be naïve too
To meet single ladies online one needs a dash of a calculative approach in the broadly sentimental mix. Choose your dating websites carefully. Estimate your chances not only to meet but how to keep your lady in the future. If she is too sparkly and glamorous, she may fall for a next-door gent from the UK or US, but keeping her might be a piece of work.
Taking your time may give way to your competition
On the one hand, you don't want a lady who is not too keen on you and keep looking around. On the other hand, men chat with dozens of different girls online, so it is possible that pretty ladies are on the lookout too. If you are not moving fast enough, she may as well have somebody more decisive inviting her for a dinner tonight.
Not knowing what they want
Really-really want. If you have not tasted a kiwi or watermelon, you cannot answer a question: what's the juiciest berry out there? And you might change your answer to a question: what's your favorite berry, once you do taste them. You get the point. We are not propagating the promiscuity here, not at all. But opening your mind to books, movies, TV series, forums, YouTube channels on relationships. We do recommend you absorb as much info as possible to figure out the traits of your perfect lady and exclude the traits you would never accept. Write them down so your selection process is easier.
Best Places To Find Single Women Online
Below are the most recommended spots where to meet single women.
Dating Site
They are the best for one big reason: ladies on such websites filled out an application, registered for the website, took all that effort to make the best image for their portfolio. They are actively looking for love. If you are considering dating a Slavic girl or looking for a Latino mail order woman or an Asian lady, you know they have registered, being open to moving to make a family.
Even though with globalization, online dating is not as straightforward as it used to be and girls generally speak better English and have more opportunities to date a foreigner, some developing countries are still a brutal reality for too many stunning female specimens. The provinces of Ukraine, Belorussia, and Russia, as well as some of the offbeat islands of the Philippines and Malaysia, are literally replete with young ladies looking to move to the western hemisphere away from the sheer poverty with a dull future for their potential kids. If you answered the question for yourself already "How to find a woman online" and decided to give a dating website a try, make sure you choose a reputable platform with genuine profiles. This way you know you are not wasting your time and money.
Online Dating Apps
Tinder? Why not. It's indeed an option. Even if you are not looking for a spouse and she is not looking for a husband, you could still enjoy each other's company. But increasingly people turn to dating apps more and more to romantic adventures and to cover their dating needs. Indeed, the convenience is obvious: there is no awkwardness involved. It's not like you are trying to approach the subject via discussion on global macroeconomic forecasts when trying to strike a conversation on LinkedIn, right? The rules of the games are clear and simple. Get a great profile pic and start swiping.
Pro tip: try Tinder when you travel. You will be AMAZED at how many more matches you get in the Eastern-European countries, like Ukraine & Belarus. There's so much more attention to your profile, that you might wanna check in the mirror if you turned into a Brad Pitt magically.
Social Media Dating scene
Trying your luck on Pinterest might be a bit of a stretch, but Facebook and Insta have served too many to find some fun, if not the partner for life. To succeed on a mission, you have to review your entire profile and make sure, that:
You have a killer profile image and background.
You have fun and/or smart BIO.
You have a few public posts every now and then that exhibit who you are – if you are an animal rights activist, a vegan, an obsessed biker or a cowboy, or an IT nerd – make sure you give a glimpse of who you are to filter out noise from the very start.
Your public interests, likes, and follows are reviewed most recently – to avoid weird stuff from a decade back.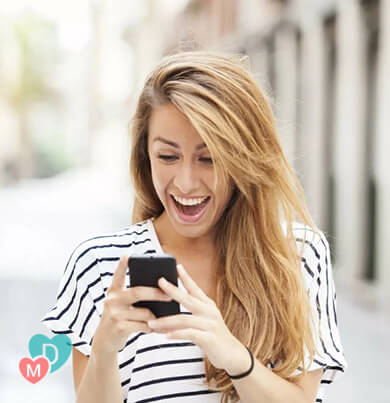 Now that you cleaned up your profile, you are ready to start working on the grounds. Join the groups, comment on relevant local community pages. Going for a long vacation in Odesa? Join the Odesa expat group – it's full of locals as well, who will be delighted to show you around. You get the logic.
Online Groups And Forums
Forums are a bit archaic as have been partially displaced by social media, true. But the very specific niches still have lots of activity to them. Joining such groups and forums is a sure-fire way that the person you may meet here shares the passion with you. So your pastime is pretty much predetermined. Nobody is going to suffer through each other's hobby but rather enjoy them together.
On the other hand, you can join groups and forums for things and activities that you don't like, but you have a taste for that quality in a partner. Say, you love ballet dancers. Or you are crazy about women with good vocals. If you join such online networking groups, you are exposed to the best in the league right away. Just go through them, like, comment, and sustain the conversation long enough before switching to DM to invite for a coffee.
Chats
Chats are random fun, specifically the video chats. Make sure you behave on cameras not to fall victim to scams, but chats are a great way to connect and practice your social skills. Random people who you are never going to see again are a fantastic opportunity to try and polish your pick up lines and seductive skills. Make sure you don't come across as creepy, but rather relaxed and bored. Bored people ooze confidence. This is what you want to ooze.
What Women Want In A Man
It all goes back to the times when people lived in caves and hunted for food. Women want a provider, who will be able to take care of them when pregnant and vulnerable. They are looking for safety – financial and moral and compatibility.
How To Start Online Communication?
Now, that we know the best place to meet single women is online, how does one strike a conversation?
Depends on the channel of choice- social media demands another tone of voice to a hobby forum.
Depends on the lady you pick – so to be on the safe side, always start with neutral messages and statements before you show her your sense of humor and start being all smart on her.
The online environment gives you a chance to move at any time. So even if you are not confident, make yourself sound casual and confident. If it doesn't work out, you move on.
How To Find Single Women Online With MariaDating.Com
If in the search for the best place to find single women online you came across MariaDating.com, that is a bit of a signal, right? We have racked the Eastern European countries: from Kyiv, through St. Pete to Odesa to present you with the finest selection of ladies, looking to find a boyfriend and maybe even a husband. Our extensive catalog of single women looking for men is a treat to an eye.
We have been on the market for 4 years and are not disappearing anywhere. MariaDating.com dating website has plenty of success stories under our digital belt and we hope yours is going to be next.
There are no comments. Be the first