Russian girls become more and more popular day by day. However, why foreigners tend to look for a wife in this exact country? Are these girls the best mothers and wives? Today we will try to prove or maybe even ruin the very stereotypes about Russian females.
What is even more important, in this article we will find out whether you should or should not choose a Russian personal as a life partner. The best way to prove anything is giving reasons or arguments. Go on reading the pros of dating Russian women and decide whether it is a blessing or a curse on your own.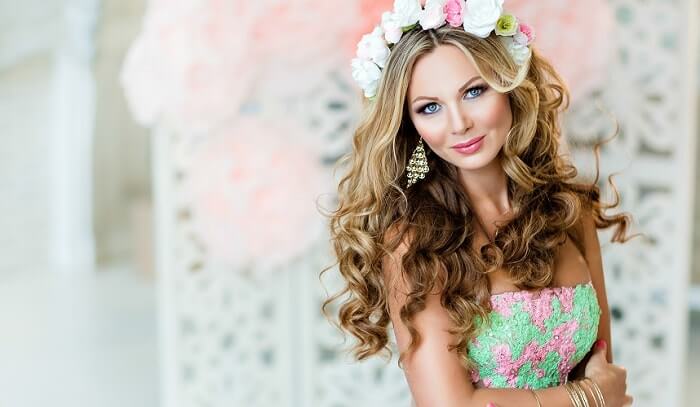 1. The stunning beauty
We all know that appearance matters. Especially for men. This is not just the stereotype but the way nature works. In fact, men usually prefer more beautiful and younger girls. They subconsciously realize that fresh and healthy woman is fertile, ready to have children, therefore, the family. In addition, Russian girls' appearances vary a lot. If you studied Geography at school, you know that Russia is a very large country. Can you imagine how many differently looking females inhibit this land? How many of them are flawless? To any taste. Even the most stubborn gourmet. As you might have understood, Russian women have a definitely better look than ladies of other nations do. What is more, they always admire the foreigners and are open for new relationships.
2. The impressive cleverness
As you know, living in Russia is not an easy thing. Life there sometimes brings a lot of trouble. That is why, an average woman has to be intelligent and smart to literally survive and achieve something inside the country. Usually one of the ways is to finish a university and apply for a profitable position. You hardly know that usually before they find a husband Russian girls provide themselves completely or even their whole family. That is rather difficult if you do not know how to earn for a living. So, expect to find here not average lazy women, but personalities that know what they want from life (even if they are pretty young). As you see, in case you do not manage to find a wife while dating Russian women, you can make friends. You will definitely find something to talk about as Russian ladies read a lot. Frankly, Russians actually are less conservative than other people think. They always respect, compassionate, forgive and, of course, truly love. One more reason, why they are great friends and partners.
3. Fantastic partners
This is a usual thing when a woman is equal or even dominates her husband. That is reason, why mothers teach their daughters the householding duties or simply how to become a perfect wife in all aspects. Housekeeping is taken for granted here. That is a shame for mother when her daughter is bad at cooking, cleaning or even in sex life. Another interesting thing necessary to know is the tight connection of the family members. That is why marrying a Russian woman expect cozy and warm places full of the closest people on holidays like Christmas. There is a stereotype that Russian are very cold-hearted and emotionless. However, having got a family you will get 5 friends, 3 advisors and at least one drinking companion. Talking about women, they are crazy in bed when being in love. What is more, she will support you at any stage of your life. These are the features of a perfect partner, so what are you waiting for?
You may ask why should these wonderful perfect ladies be interested in marrying a foreigner? Aren't there many bachelors in Russia? Why they would like in most of the cases to leave their homes? Russian women are simply tired of typical Russian men. They do not value what is beside them and just take it for granted. The history of the country only worsened the situation, as the remains of its patriarchal past are left until nowadays. Despite this, Russian women remained feminine and week, of course, when there is no need to demonstrate the real character. They hope to be treated better abroad. As mentioned above, ladies here are tired of living conditions (including the political situation, the weather) and approach. It takes so much effort to survive here that Russian women tend to use every chance to find a better future. Why don't you to try to be found? Carpe diem, friend!
There are no comments. Be the first