Ukrainian women love when foreign men pay attention to them. They will be really thrilled if a stranger like you will check them out, for example. They really do love such stuff. However, if you are in dating a Ukrainian woman, she will expect something more significant from you. The only way out is to impress her.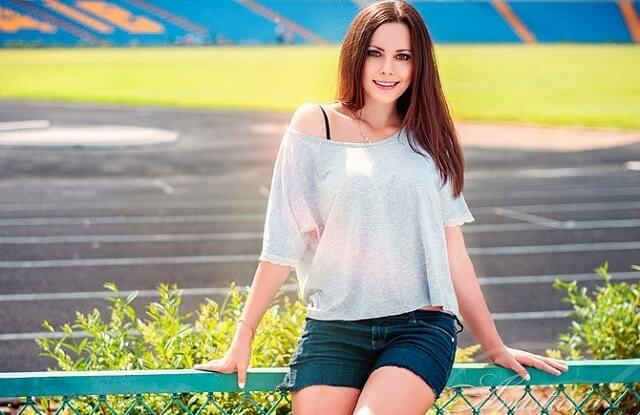 WHY IMPRESSING A GIRL IS ESSENTIAL
If you are wondering about how to make a good first impression on a girl, you need to keep in mind that the first thing Ukrainian girls look at is your look. Make sure you dress stylish and pay attention to shoes. Ukrainian ladies often get it wrong, when a man wears trainers, especially during their first date (or even worse – when they are planning to have a dinner in a restaurant). Put on your best shoes on your first dates with Ukrainian women. It is worth impressing a girl.
There are different ways to impress a girl. Speaking about impressing a Ukrainian one, it depends on your location. Thus, if you are dating your lady online, do not lie to yourself, saying that it's impossible to impress a Ukrainian girl when she is 1000 miles away. Not even close. There is nothing impossible in the century you are living in. Just think about it. Even a bunch of her favorite flowers will impress her if they are from you, a foreign man falling in love with a Ukrainian beauty. This will work. Positive!
If you really want to date a Ukrainian girl, consider it seriously. Girls love attention. Besides, you are likely to have financial benefits, so it will be even easier for you to impress her. Just think of something an average Ukrainian guy cannot allow. This is the winning strategy.
HOW TO IMPRESS A UKRAINIAN GIRL AND NOT LOOK DESPERATE FOR ATTENTION
Now, we know that this is essential to impress a girl. However, it does not mean that you need to try really hard. Besides, you don't want her to think you are desperate for attention, do you?
In fact, there some great tips that might help you with that. Consider the following 49 tips, and you'll understand that impressing a Ukrainian girl may be fun and easy.
Add some intriguing phrases while talking with you Ukrainian girl. Something that will make her think that you are an interesting guy, something like, "… and this is when my butler comes in" or "it happened during my six-days cyclo-cross".
Download various music like Rammstein, cartoons OST, Celine Dion. When she asks, "What the hell is this?" say that it's all your favorite music.
When going to a nightclub put a cute fluffy toy into your pocket. Once you see a beautiful Ukrainian girl, you like, give it to her and say the toy wanna make friend with her.
When you are on a date in a restaurant with your Ukrainian girl, ask the waiter if they serve Potage poireaux et rommes de terre и Salad d'Endives Noix et Roquefort.
Talk to your girl using poetry exclusively.
Show your Ukrainian lady your x-ray shots, saying, "Here I'm ten years old. And here I am during my graduation."
She must have heard about people giving names to stars. Be creative – say that you named a Word document, you've working on recently, after her.
4 o'clock in the morning is the best time to call her and read a Shakespeare sonnet. Turn off the phone until morning, after you are done with reading.
Invite her to your apartments and let her see you doing ikebana. If she is surprised, say that the art of flower arrangement is your hobby.
After you have a dinner in a restaurant, take the dirty dishes and wash them. Then say her that you've been single too long.
Let her win you in arm-wrestling.
If a Ukrainian girl invites at her place as if you can buy something in the store. After she asks you to buy some bread, sugar, and milk, bring her an octopus and Champaign.
Glen
Are you sure that going to nightclub with a cute fluffy toy in the pocket is really a good idea? And girl will not think that I'm mad? It's look very strange. I heard that Ukrainian girls are really different and mysterious in some way but not to the point. Do more traditional ways still work?
19.06.2017 03:07