If you live outside Ukraine but want to date a Ukrainian woman, you may wonder where you can meet a Ukrainian girl. With a great number of online dating sites and social media, it has become pretty easy. However, we understand that you want to find the woman who is interested in serious relationships. Although there are some happy love stories that began on Facebook or Eastern European social network VKontakte, generally social networks are not the best place for settling your personal life. You can't be sure that a girl is in the mood of communicating with a foreigner, you don't know whether she knows English (unless it's indicated in her profile), and what is most important, you don't know whether she is single and open for a romantic relationship. That is why when choosing between social networks and dating sites, the latter should be the right option for you if you're looking for a future life partner.
Among the variety of dating sites available online there are those ones focused exclusively on dating Ukrainian girls. It means their databases contain the profiles of Ukrainian personals only. And "personals" means that those girls have serious intentions to find a future husband and start a family. This facilitates your search greatly if you want to date particularly a Ukrainian woman because you know that they make perfect life partners. However, as with real-life dating, you cannot feel secured against rejection or some other pitfalls the relationships between men and women imply.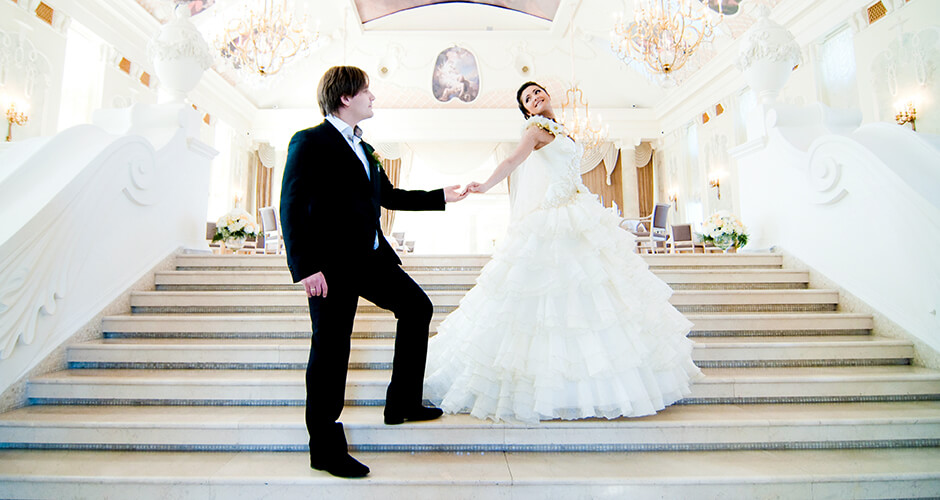 How to Meet a Real Ukrainian Woman and Date Safely Online
Along with decent, family-oriented Ukrainian ladies looking for a future spouse, there can also be some dishonest women who register on the dating sites to seduce foreigners and swindle them out of their money. Yet, they are quite easy to recognize.
Since it's not common for Ukrainian girls to write first to men, you should get suspicious once you get a letter from a woman. Of course, she can be just bold enough to express her interest in the man she liked and turn out to be a nice person with honest intentions but if together with this first move you notice one of the following signs, you should be definitely careful.
Another red flag which will tell you for sure you're dealing with a scammer is her asking you for some money. It's only the second or even the first day you started to correspond with each other and she requests money because she is or her relative is in need of it? Don't swallow that bait. Woman in Ukraine are self-sufficient and dignified and they register on a particular dating site with one aim – to find a husband, not a sponsor.
Some scammers choose another strategy. They don't request money very soon but in the long run, they will. The hardest part is that you can fall in love with her by that time and will be too blind to see her true nature. That's why the sooner you detect her, the better. Pay attention to how she interacts with you. If she mainly asks questions, often ignores yours, and avoids video calls, she wants to conceal her identity. It's better to stop communicating with her because she is very close to asking you for sending her some money either to buy a ticket to fly to you or pay for her visa. So, be cautious and keep your head.
Quick Dating Tips
Creating a family is your ultimate goal but before you find a woman you go through the dating stage that indicates how compatible your date is with you and whether she is partner material. Here are some tips to help you meet and date Ukrainian girls successfully.
Create interesting profile. Before replying to your first letter she'll open your profile to get a general idea of what kind of person you are. That's why make sure you filled in all the fields asking you to provide some information about yourself. It's shouldn't be the lengthy writing, just be clear and concise. Add quality photos where your face can be clearly seen. Also, upload some pictures from your trips and the ones featuring you and your friends or family around.
Be friendly and casual. Yes, you want a serious relationship but dating is meant to be pleasant and fun. All women like those men who can make them laugh. That's why employ a bit of humor when corresponding with and talking to Ukrainian girls. Although these ladies like confident and persistent men, don't be too assertive otherwise you may scare them.
Compliment her. The best way to start a conversation with a girl (and online dating is based on communication) is to pay her a compliment. You will want to compliment her on her good looks but be more precise and comment on her particular feature. Yet, the most expected compliment is the one concerning her interests or personal qualities.
Make sure you're compatible. Make sure you're compatible. If the partners have similar interests, views on life, and goals, their relationship will be happy and long-lasting. The period of dating is designed for getting to know each other well enough in order to realize how compatible you are.
Where to Find a Ukrainian Womanin Real Life
If you have an opportunity to travel directly to Ukraine, don't miss it. However, it's better to go there when you met a Ukrainian girl, you've dated online (messages, video chats), and you both wanted to meet in real life. This is an ideal scenario. If you come to Ukraine, it doesn't guarantee you that you'll bump into your Mrs. Right in the street. Yet, everything is possible.
So, you arrived in the country where beautiful Ukrainian girls live and you wonder where you can meet single girls. You can try to do that right on the streets asking the way. Many female Ukrainian passers-by will know English and gladly help a foreigner. This can be a great excuse to start a conversation and ask a woman out.
Do you like going to the night clubs or bars? Many Ukrainian girls enjoy it too. They go there not only to dance and entertain but also to meet new people, often of the opposite sex. Start a casual conversation, meet her friends, offer to buy her (them) a drink or ask her to dance, and don't forget to get her number.
If you're not a party animal and you want to find the woman who spends her leisure in the places other than clubs, go to the theater or visit an art exhibition. Another venue for meeting a potential Ukrainian date is a bookstore. Here, the pickup lines are obvious so you just come to the section with original foreign literature and start a conversation with the girl thumbing a book.
If you happen to have friends in Ukraine, ask them whether they could set up a date for you. Probably, they have single friends or acquaintances who want to find a husband. Hang out together and if you like each other, go on a date.
There are no comments. Be the first