Today, you won't surprise anyone with dating Ukrainian girls. The Internet made communication easier - you can just make a couple of clicks and easily get in touch with a person located on the other end of the planet. But the trouble is that the culture of communication is constantly deteriorating. Few people think about making their next message meaningful. The content of the conversation is now of little importance - the main thing in dating Ukrainian women is to you send as many emoticons and stickers as possible. But what if you asked a girl out on a personal date? What will you say? And if the girl is a bearer of a completely different culture which is so little like yours? How will you talk with a Ukrainian girl? Most men surrender at this stage. They do not even try to do something. As a result, the date is limited to a few trivial questions, awkward silence, and an unpleasant aftertaste.
We want to teach you how to date a Ukrainian woman and behave differently. A man who knows what to talk about with a girl on the first date makes a stronger impression than his silent or banal competitors. We will teach you how to be among the winners.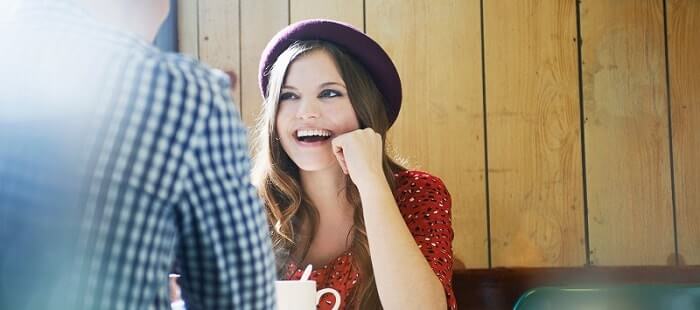 Planning a Perfect Date
Before we figure out what to talk about on a date, you have to organize it. And organize everything so that you want to talk. It requires a cozy and comfortable atmosphere. Why do we even need dates? In order to get to know each other better. It's amazing how quickly people forgot about this. We used to invite girls to the cinema, theaters, or to nightclubs. But how can you have a nice conversation in a place where you are surrounded by dozens of people and loud sounds? No way. Therefore, let's start with the main rule since you are going to date a Ukrainian girl:
1. Choose a place in advance. The ideal place for a first date is a small but cozy restaurant with delicious cuisine. The atmosphere of such establishments promotes conversation and helps people feel comfortable and free. It's not for nothing that people say that a joint meal brings together not worse (or even better) than a joint drinking of alcohol. Some cultures attach a special power to such gastronomic activities through which people can get to know each other. One of such cultures is Ukrainian.
2. Choose the time that is convenient for both sides. You do not want to rush to do everything planned for your perfect date. Make sure that you can enjoy a special event at the appointed time. Your partner, most likely, should choose the time if this, of course, is not a surprise from the beginning to the end. You must take care of all the other details.
3. Clothes should be appropriate to the event. If you are planning a date with a Ukrainian girl in a restaurant, dress neatly, stylishly, but not defiantly. The tuxedo is a bad option for a romantic dinner. Ukrainian girls consider this a bad taste and we must admit that they are absolutely right. Simple and comfortable clothes of neutral tones are suitable for a walk in the park and a picnic.
4. Behave yourself naturally. Tune in that you will not play any roles. More precisely, you can feel like a real gentleman observing the old-fashioned (to a great regret) etiquette, but no more. Ukrainian girls do not like falseness and appreciate the naturalness in men. In addition, if you try to seem to be someone you are not, the conversation will not turn out to be pleasant and frank. Instead of it, you will get a shallow chat that will unlikely please you or your girlfriend.
Topics to Talk About on a Date
In fact, you can talk about anything. Ukrainian girls are very open, they like intellectual conversations, funny stories and even some sad stories. But if you experience discomfort when you need to talk to a Ukrainian girl and do not know where to start, we will be happy to help you. The following topics for a conversation on a date with a Ukrainian girl will almost certainly be interesting to her: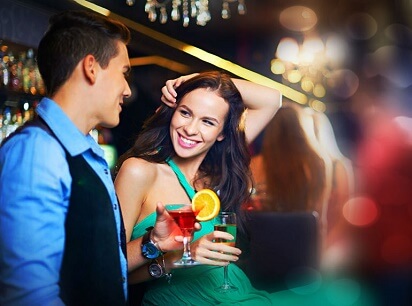 1. Family, friends ... pets. Here it is, the safest and most interesting topic for a conversation on the first date with a girl. In this way, you can learn about your partner's attitude to people as much as possible. In the meantime, it is worth keeping away from such a slippery topic as parents and what they are doing. Discuss this topic only if the partner starts talking about herself and she was not pushed to it.
2. Work and studies. Do not be afraid to face the truth and recognize that work and education play important roles in the life of every modern person. So, if all the main and most interesting questions have been discussed, we can recall the simplest phrases like: "How are things at work?" However, here you also need to observe tactfulness, and first of all, find out your girlfriend`s profession before starting the topic on your dislike for psychiatrists. Suddenly, she might turn out to be a psychiatrist!
3. Hobby. In order to get to know each other better, it is necessary to discuss interests and what the girl does in her free time. This interesting topic for conversation on the first date should be surely touched upon as it will be possible to understand whether it is worth going on the next date.
4. Music, food, sympathy and antipathy. For those who spend their first date in a restaurant, it makes sense to talk about gastronomic preferences and about favorite music. Sympathies and dislikes are also good topics for discussion. Such questions are quite safe and represent the best what you can talk about as there is an opportunity to show interest, but it does not seem too intrusive. It is worth remembering that if the preferences are different, then this is not an excuse to give up on a second date and make hasty conclusions. In the end, you can try to listen to hard rock and eat what you have been refusing all these years.
What to Never Talk About
Well, in the end, let's talk about the forbidden things to talk about on a date. You can't accurately predict the reaction of a partner to some of your statements or conclusions, so it's better to hedge against:
1. Negative. Try to be optimistic at least this beautiful evening. After all, negative emotions kill not only a good mood, they kill those butterflies that swirl in the stomach of lovers. A cheerful, positive conversation will cheer you both up. And this is what you need for an excellent date.
2. Troubles with friends or family. This is completely unnecessary information. It's worth talking about such things when you move to a more confidential level of relations.
3. Money. Talking about professions is okay. But the topic of money is forbidden. The golden rule of a successful first date: money is not a topic for discussion during a rendezvous.
4. Your psychological problems. We agree that you do not need to keep it to yourself. You have to work with psychological problems, but the first date is certainly not suitable for this. It will be easier and more comfortable for you to tell her about your problems after you get to know each other better and become closer.
There are no comments. Be the first