Online Dating Photo Tips
Why is it important to upload a good photo to a dating site?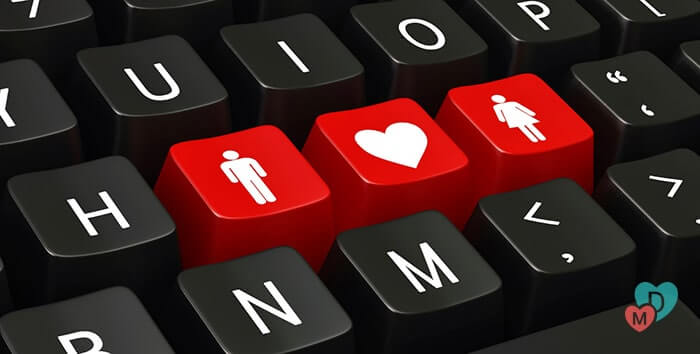 The first photo a person sees on a dating site is what hooks them to you. Imagine: a person is scrolling through the profiles, no one is that interesting. And then they see your photo, and the only defining factor whether a person will choose you or not is this single photo.
This means your photo should not be lost among this crowd of people! Today we will discuss what should you do in order to have the best profile pic for your profile on a dating site and which programs you should use.
What Should You Avoid?
• Fuzzy, blurry, dark or "illuminated" photos.
• Small or greatly enlarged photos.
• Photos that as a result of inept scanning have become worse than the originals.
• Photos of low quality.
• Photo-portraits with a strongly cropped upper or lower part, as they will have to be greatly reduced.
• Photos with logos of other dating sites.
• Photos in which a person cannot see your face (it is covered with hair, hands, shoulders, large hats).
• Photos in dark glasses.
• Photos, taken for a passport or another document.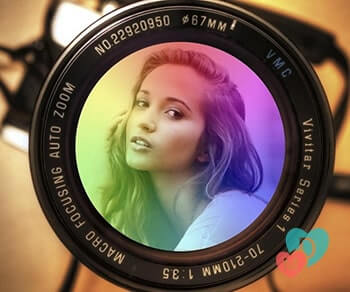 • Photos, taken a few years ago.
• Photos where your children, friends, colleagues, relatives or acquaintances are near you.
• Photos that were taken with your ex-partner even if the photo is cropped, it will still be awkward.
• Photos where you wear a military or police uniform.
• Photos with bouquets or other presents in your hands (this suggests that a gift was presented by your partner)
• Photo collages.
• Photos in which your unskillful editing is very noticeable.
• Tiny photos in the size of 100-200 pixels.
• Photos that are large themselves, but you occupy only 1/100 of them.
Tips on Choosing the Right Photo
1. Take professional photos. Do not kid yourself and find the best photographer in the city. Trust the professional, they will be able to find your strengths and weaknesses and capitalize on the former.
2. This professional photographer should do a few close-ups on you. While you might be afraid to do it, trust your photographer, they will know what to do and how to use your beauty properly.
3. Smile! Do it in whatever way you want to, but just smile. People always pay attention to the eyes and smile, they are looking for a cheerful and an open person. Everyone will prefer an outgoing and cheerful person over a sad and miserable one.
If you are completely against this idea, then you should tell your photographer about it, say that you want to look smart, thoughtful, serious or etc.
4. Say no to black and white photos. Even if your best photo has been made is black and white, give preference to colored ones. And even better - take new photos! While it might sound counter-intuitive, but it's true that a black and white photo is lost in a row of colored ones. Eyes just miss it.
5. Be sexy if you can. The gaze of a person will certainly stop at a photo with a minimum of clothes. But be careful and do not overdo it because "sexy" isn't the same as "nude." Your photos should not remind a person of a Playboy magazine cover, you are looking for a relationship, not a pervert. And the older you are, the more aware of your body you should be. This should concern women more than men, but the latter shouldn't sleep on this as well. iOS Photo Editors
Like the iPhone camera, every year mobile photo editors are getting better, and we feel that we are less and less in need of traditional computer programs. These cool photo editors are a direct confirmation of this.
1. Adobe Lightroom CC
Lightroom CC is one of the best programs for organizing and editing photos on a smartphone. Its mobile client brings the basic features of the Lightroom CC desktop to the iPhone and iPad. You can freely adjust the parameters of light, sharpness, and colors, crop pictures and apply to the various effects. Also, Lightroom CC reads RAW files, while not every application can do that. But you should definitely get a subscription. For 5 dollars a month, Lightroom CC will synchronize the edited images between the mobile and desktop versions and provide 100 GB for storing images in the cloud service.
2. Adobe Photoshop Fix
The second free photo editing software is from Adobe as well. It's one of the most popular photo editors for iOS. Photoshop Fix is a relative of the Desktop Photoshop, designed for editing of portraits and other images on mobile devices. The application contains many useful and powerful tools for correcting defects in appearance or unsuccessful photos. You can transform the shape of a face, mask skin blemishes, adjust tones, and more. And all this is very convenient to do on a small iPhone screen.
All of the program's tools are available for free. If you have a Creative Cloud account, you can sync all the changes you made in Photoshop Fix with the desktop version of Photoshop.
3. Snapseed
Snapseed is very popular in the App Store and traditionally receives good reviews from technology publications as one of the best free photo editors. It's also one of the best photo editors for Android. It successfully combines a user- friendly interface and an impressive number of tools, starting with sharpness controls and perspectives and to brushes and points correction functions. With Snapseed, you can radically change a picture to your taste in just a matter of seconds. Also, the application has a good collection of filters to choose from.
And what is especially nice about it is that Snapseed does not contain ads or in-app purchases, and you get all the features of the program for free. It is truly one of the best free photo editors for iOS.
4. VSCO
VSCO is one of the top photo editors for lazy people. The app focuses on quickly changing a photo using various effects. If you do not like to bother with manual settings, you can add pictures to VSCO and transform them with a huge number of different filters. But keep in mind that most of them are available only as part of a paid, although inexpensive, subscription – which is 20 dollars a year.
At the same time, VSCO allows you to edit photos manually. The program has a basic set of tools with which you can crop images, adjust shadows, colors, exposure and other aspects of a photo. In addition, each filter contains its own parameters, which can be changed at the discretion of a user.
5. PicsArt
PicsArt is designed for users who actively post pictures on social networks. The application fully complies with the latest trends like stories on Instagram and allows you to add stickers, masks, text to a photo and apply all sorts of effects. With it, you can also make collages, cut fragments and draw. There are tools for color correction, glare and etc.
PC Photo Editors
Yeah, there are tons of good photo editors to be found for smartphones, but we aren't still at a point when mobile photo editors are better or equal to pc ones, so here's the list of the best ones that we aware of:
1. GIMP
It's one of the best open source photo editors out there, originally conceived as a free alternative to Adobe Photoshop. The application easily opens all common image formats, can edit digital images by layers, includes tools for retouching, color correction, overlaying and deleting objects. Batch processing is supported. No matter how hard the developers try, because of the versatility, the interface of this photo editing program is not simple. But, thanks to the number of tools that the program provides, we can safely call it to be the best photo editing software that we know of.
2. Photoscape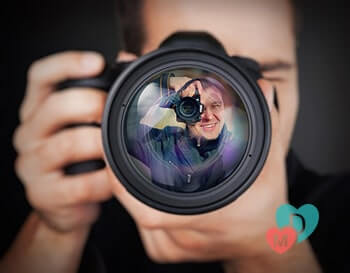 Photoscape at first glance seems like a very simple photo editor, but there is some good functionality behind the concise interface. The program contains a large number of effects that you can use, supports RAW-format and can expand its capabilities by installing add-ons.
3. PixBuilder Studio
The program also has a relatively simple interface, which resembles the standard Windows Paint editor. PixBuilder Studio is not demanding in terms of your PC's performance, it can edit applications in layers and allows you to install plug-ins. The main disadvantage of the program is an incompatibility with the RAW format. Because of this, the application cannot be used to process images from modern cameras and smartphones.
4. Artweaver
This versatile software due to the integrated set of brushes is often used to paint from scratch. With regards to the tools for processing the finished images, the program has all the necessary tools to correct the flaws and apply effects, especially since plug-ins can be connected to it. There is a tool in Artweaver that can be used to clean up photographs from all the unnecessary objects. Unfortunately, as is the case with PixBuilder Studio, the application does not support the RAW format.
5. Photo! Editor
From the name, it is clear what the program has been created for - editing ready-made images. Automatic editor modes allow you to instantly remove red eyes, change the color temperature, or correct a minor cosmetic defect, but there is no professional post-processing. The application cannot work with layered images and does not allow to open files in RAW format. But Photo! An editor is all right when it comes to convenience - the simple interface of the program will not cause any trouble even to the most casual user.
6. Krita
The developers of the program initially created their product for drawing art pictures on a virtual canvas of unlimited size. However, over time, the program has acquired a sufficient number of functions, thanks to which Krita can be categorized as a professional photo editor. The application supports all common image formats, includes a high-quality set of effects, allows you to point-edit certain areas in the image. It's one of those photo editors like Photoshop, so if you have experience with the latter, it will be easy for you to get into Krita.
7. Picasa
Picasa is a multifunctional application from Google, created to organize a collection of images and quickly view images. In it, you will find tools for quick application of effects and elimination of typical defects in the photo. Also, Picasa contains a tool for creating collages. In 2016, Google stopped supporting the product, but even now many functions of the application are very much relevant.
8. Fotor
This is a "three in one," which consists of a photo editor, a tool for creating collages and a tool for conversion of file formats. The program has two features - the filters and effects used in it very much resemble similar tools on Instagram, and in Fotor you can find the ability to change the focus point on an image. After using the application, you can quickly publish edited work in social networks – it's a great feature for bloggers. The program does not support layer-by-layer processing, but it is compatible with the RAW format.
There are no comments. Be the first