It's a well-known fact that men tend to date younger women. However, there is also the percentage of young males interested in mature women. Are you one of them or do you just want to get some understanding of this issue? Let's talk about relationships with older women in the context of Russian and Ukrainian dating.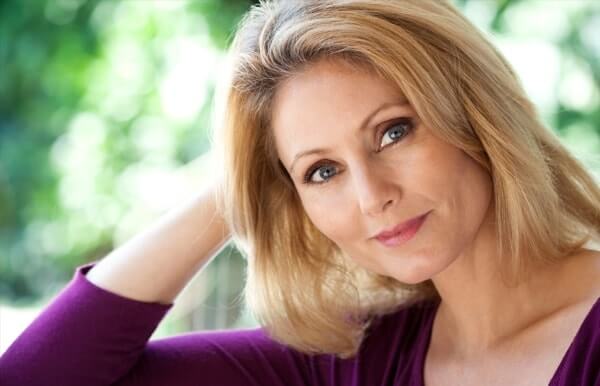 14 Benefits of dating a mature Ukrainian woman
1. She is aware of what she wants. If there is something that makes a grown woman a perfect dating material, this is her strong understanding of what she appreciates in men and relationships. She won't date a first available boy or behave ill-advisedly. Thus, your love game will definitely lead you somewhere.
2. Her life experience is vast. I personally would say that experience is one of the biggest values our existence may bring. Of course, maturity is not always the synonym for wisdom – it's all exceedingly subjective. But there is a high chance of meeting a woman who knows how life tastes.
3. It's just interesting to spend time with her. One of the advantages of Ukrainian girls dating is that you can meet a many-faceted person whose inner world will keep you amazed. A woman who has certain baggage can teach you a lot of stuff; she has numerous hobbies and accomplishments. And she has probably tried many exciting things too.
4. Such a woman can distinguish true values from rubbish. Your date won't likely disturb you with any stupid questions and stories. Instead, she will try to make your daily interaction meaningful. She understands what a man wants to get from a relationship and is willing to provide you with it.
5. She is independent. Along with the whole world, Ukrainian society moves towards gender equality. Local women tend to get out of their men's shadow: they run careers, receive education, and develop. Younger girls are typically not aware of their potentials and have to determine themselves yet.
6. She can encourage your growth. A Ukrainian mature lady may become your reliable backer and teacher. If you are an intelligent and ambitious young gentleman, a romantic partner like this can help you find your place under the Sun. Do not miss your opportunity to get to a newer level!
7. She will not put any obligations on you. What if you aren't ready for anything serious and long-lasting in your love life? Fortunately, mature ladies have few illusions about life, commitment, romance, and love. Just discuss it well ahead and make sure your dating goals don't contradict her ones.
8. Your sex life will definitely become more diverse. One of the greatest things you can get from a mature lover is her libido. While men reach the peak of sexuality at the age of 15-25, women reach it at the age of 27-37. 20-something girls haven't fully studied their own abilities and bed preferences yet. And your significant other knows how to do it right!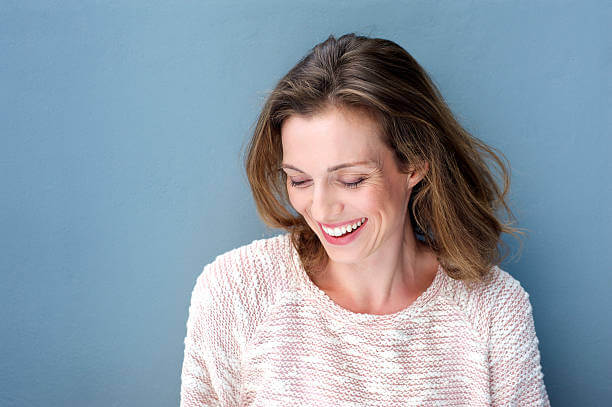 9. She will treat you properly. A woman who has been in relationships with different men before you learns how to keep you satisfied both morally and physically. She has a deep understanding of the male nature: what you like and dislike, what you can give to her and what to avoid doing to you.
10. Her self-confidence and charisma are irresistible. These qualities are necessary for winning others' favour. You might get charmed by an older woman who knows how to draw men's attention to herself and sustain the interest. It is really exciting to communicate with successful people!
11. She knows how to comfort you. Well, you already know that mature Ukrainian women know how to keep their men in high spirits. If you are younger than your partner, your life is probably full of drama because you have to reach many heights yet. A mature woman can support you, give advice, and even assist you in completing some missions.
12. There will be the lower risk of fights. An experienced woman already knows how to resolve possible conflicts and is ready to reach compromises. This is what younger ladies often fail to accomplish because there is a plenty of things they should learn about men and themselves. Communication with a mature lady may be way less troublesome.
13. Your self-esteem boosts if this is a really significant woman. Dating Ukrainian women can enhance your assurance. Of course, finding someone right for you may be difficult, especially if you wish to meet a lady from another age group. But if you manage to do it, you will feel appreciated and powerful.
14. You learn new things about life and relationships. Apart from using your mate's valuable experience, you gain your own one. Regardless of how far this relationship goes, you will accrue wisdom, creativeness, manliness, and emotional stability.
Few downsides of older Ukrainian women dating
Just like most phenomena in our world, romantic relationships with mature Ukrainian ladies can hide certain pitfalls. Read about the most common ones just to consider it all.
1. Her past isn't going anywhere. Do you know what all mature women have? Baggage. Most of them have been through serious tests – relationships with wrong people, divorces, painful breakups etc. Likewise, these women typically have children to take care of. There is the probability that you will have to deal with her past traumas and present businesses.
2. Commitment – to be or not to be? Loyalty is an integral part of dating with a Ukrainian woman. However, not every mature lady is ready to build a long-lasting bond with a younger man for she has already been through all the common relationship stages. Her female instincts are satisfied and she wants to enjoy life now.
3. Uncertainty about future. In the light of what I have mentioned above, you can't be sure if this connection will lead to relationships. Besides, you might be unready for commitment as well – a relationship with an older woman might only be a stage of your personal growth.
4. Your couple will be a subject for discussions. The phenomenon of May-December (or May-September) couples will always be surrounded by negative rumours and stereotypes e.g. people around will think of you as of a sugar mummy and a sugar baby. Take it into an account if you are about to try this type of dating.
5. Different views and interests. If you and your significant other belong to different age categories, there may be conflicts of your life values, goals, and enthusiasms. This is natural but still disappointing. On the other hand, if you both are ready to work, these problems can be fixed.
6. What if she is of the "cougar" type? Mature ladies are considered to be cougars – these are females whose reputation is far from good. Allegedly, they hunt for sweet young boys to control them and use them as their sex toys. No one guarantees you the complete safety from getting trapped by such a woman.
7. You might feel underrated. Though Ukrainian women dating can make you believe in yourself, it can also bring you down if you date a grown woman who's achieved multiple things in her life. As a younger partner, you might be less successful in many spheres and this will make you suffer. Work on your complexes if you want to build a normal relationship with a special partner!
There are no comments. Be the first