In the height of summer, it would be a real crime not to write an article about sexy bikini models. The girls you find in our article willingly show off their gorgeous bodies - we must say that they have every right to do it. If you think that all this beauty of sexy bikini models is given by mother nature, you are mistaken. Each girl spends dozens of hours on sports, diet, does not allow herself anything that can stop her progress - all for the sake of always remaining beautiful and delight their fans.
Perhaps this will be an additional motivation for you - after all, these beauties choose only those guys who share their love for working on themselves. The desire to be the best is their life's credo. However, unlike the absolute majority of other girls, they not only talk about this, but they prove their credo by deeds. Each of them is admirable - read the article and make sure of it right now!
Sommer Ray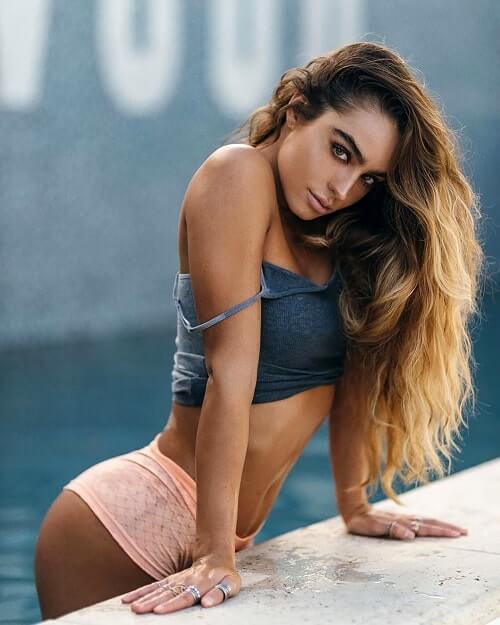 Sommer Ray is a famous American fitness model, famous for the whole world thanks to her perfect ass. We decided that this girl will open our top of sexy bikini models - she is the coolest, active and sweetest babe on Instagram. In addition, Kim Kardashian awarded her the title "Queen of Belfie". If you suddenly do not know what it is, we will be happy to explain - "belfie" is the term that Kim came up with to describe selfies of the ass. So, Kim is not one of those girls who will scatter words and just name a queen someone other than herself.
To date, Summer has more than 17 million subscribers on Instagram. An impressive result, isn't it? In 2017, the girl decided to build on her success and created her own YouTube channel, that gathered a multimillion audience around it in just...6 months.
Other authors of Sommer's success (except herself) are her parents - professional bodybuilders. They brought her up in an atmosphere of love for sports and a healthy lifestyle. Sommer started doing fitness at the age of 15, under the strict guidance of mom and dad. And we can admire the results of this training in her profile on Instagram - we are very grateful for this opportunity.
Jen Selter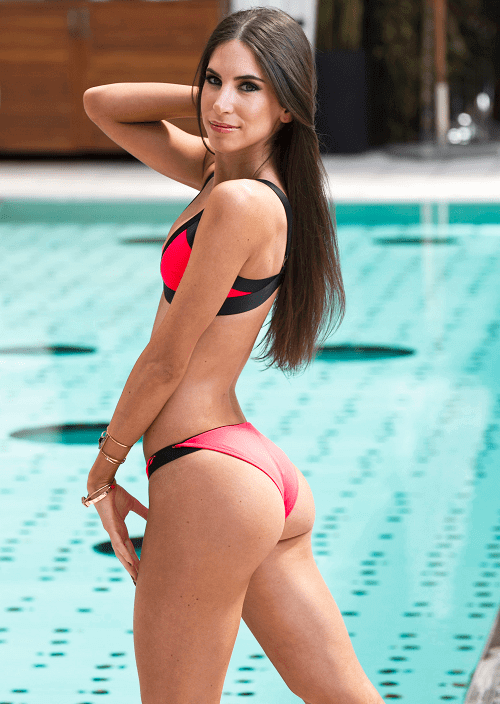 Jen Selter is another mega-star from the world of fitness and young bikini models. This girl created her success with her own hands, which instantly evokes a ton of respect. Despite the complete lack of competitive experience and sports education, this babe was able to reach the very top of the fitness industry. Professional athletes turn to her for advice, use her training techniques and admire her figure. In addition, the girl is in demand among the major players in the fitness industry. Manufacturers of sportswear and sports nutrition are lining up to get her signature under a contract for a couple of commercials.
Jen's success could not pass by the envious and losers who claim that she had a plastic surgery on her perfect ass. Jen completely refuted these rumors and we have no reason not to believe her. This girl is hardworking and talented - her success is completely logical. So do not listen to envious people, just check Jen's profile and get a real aesthetic pleasure, as well as the motivation to start doing sports right now.
Tori Hughes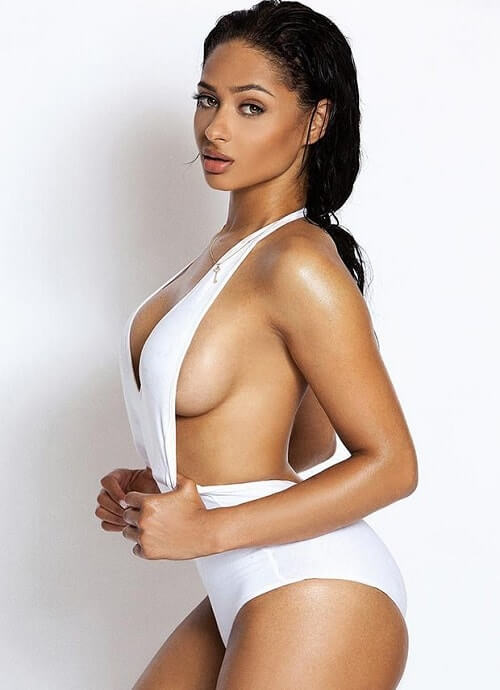 Tori Hughes is another participant of our hot bikini models list and she completely deserves it. Tori is a DJ, actress and bikini model from Los Angeles. This girl started her media career on Instagram in 2014. Today she is a megastar, known to absolutely all the admirers of fitness and beautiful girls. Tori progressed in front of everyone's eyes - the girl often posted (and she still does it by the way) videos from her training sessions, where she destroyed the exercise machines as a real monster. Honestly, not every person can survive at least 30% of her standard training - most will just pay off and never appear in the gym again. However, Tori is not like that - she always knew what she wanted and confidently moved to her goal. We can safely say that today she has achieved real success.
Her sphere of interest extends beyond fitness - she is an active DJ and a beginner actress. This approach to life cannot but cause admiration - the girl earns enough to just relax, have fun and train in the gym, sometimes placing advertising posts on her Instagram profile. However, this is not her way - she prefers to conquer new peaks and become even better. Keep up the good work, Tori! It's just awesome!
If you're into busty bikini models - check her profile right now!
Sara Sampaio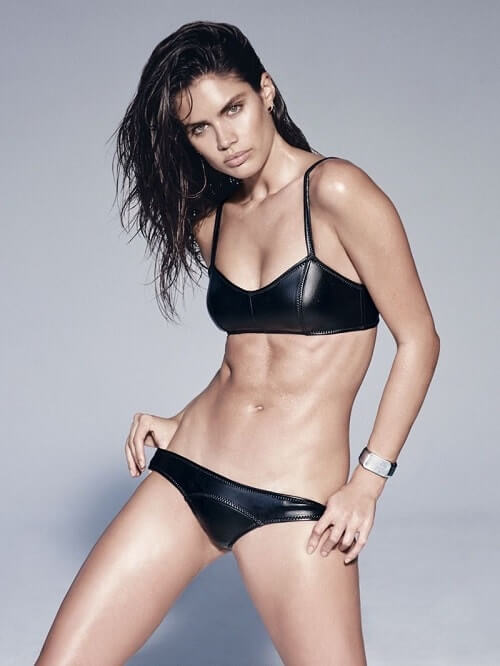 Sara Sampaio is a Portuguese top model with a serious career. Nevertheless, the girl loves to pose in a bikini and post her photos on Instagram, which makes happy 4.5 million people - her followers. We think she was born to be one of the hottest bikini models in the world.
She gained popularity in 2007 after winning the Portuguese model competition Cabelos Pantene 2007, held under the auspices of the Procter & Gamble. After that, the girl began to be photographed for the covers of various fashion magazines, almost without appearing on the podium. In 2012, Sara was chosen the face of the Calcedonia underwear, and then became the face of the Replay brand along with Irina Sheik, and the face of Blumarine brand together with Adriana Lima. In 2013, she appeared on the cover of the first issue of the magazine GQ-Portugal.
In 2014, this baby became the first Portuguese model, who was invited to shoot for Sports Illustrated. At various times she took part in shows of such mega brands as Victoria's Secret, Blumarine, Kevork Kiledjian, Armani, Asos, Calzedonia, Replay, Moschino, and others. Following Instagram bikini models from the world of professional model business is very interesting, so don't forget to check her profile after reading.
Dolly Castro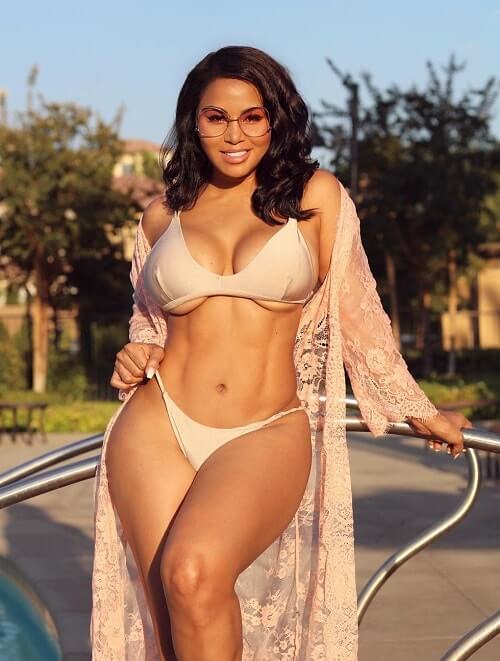 Dolly Castro is a sexy bikini model and star of the fitness industry. She's really amazing, mind you. Dolly Castro has a very beautiful figure, powerful charisma, and talent for posing. Her Instagram profile has 5 million subscribers up to date. Her appearance is charming and unique - each of her photos can raise the mood of any man, even on the gloomiest day. Experts in the fitness industry say that she is a bit like Ana Cheri concerning forms, but Dolly is not inferior to her and even surpasses Ana in some moments.
Dolly Castro has a video blog on YouTube where she posts motivational videos on fitness topics and shares knowledge about proper nutrition. Dolly actively participates in advertising companies of leading sports brands.
Dolly Castro often shows her training process in the videos, this is a very special show, which is worth watching. Even if you are infinitely far from the world of sports, you will be very interested to see this girl in action. No one has remained indifferent after this. This girl is one of the hottest Instagram models in all categories.
Demi Rose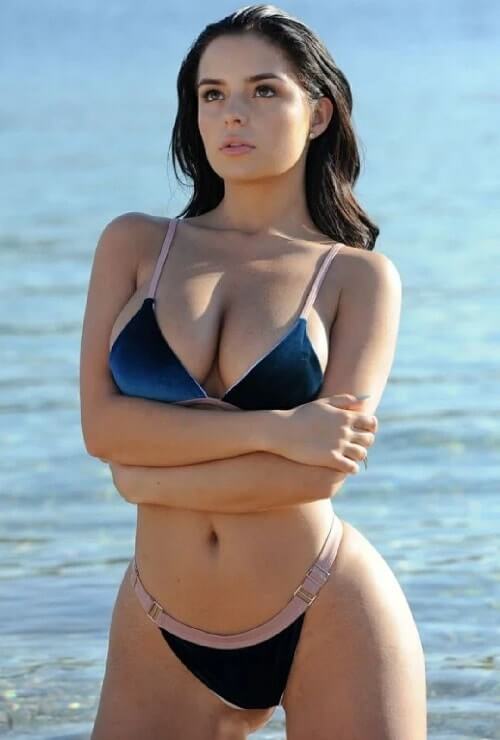 Meet next megastar from the world of top Instagram models - Demi Rose.
Demi Rose cannot be called a classic top model: her parameters are far from the standard 90-60-90, and the height of the girl is far from 180 centimeters too. The short-haired Demi is the owner of magnificent forms and a thin waist. However, this did not prevent her from succeeding not only in the model world but also in the Internet space. She turned her juicy ass into a stunning weapon that makes men feel nervous and crazy every time they see her new pics on Instagram feed. Photos of the girl gain thousands of likes just in a few minutes, and the number of her followers will soon reach 7 million. If you want to personally understand what the phenomenon of her success is, check her profile - we think you will understand everything from the first photo.
Demi Rose was born on March 27, 1995, in the British city of Birmingham in the family of Barry and Christine Mauby. The girl has British and Colombian roots. In her hometown, Demi graduated from the college with a degree in cosmetology and is fluent in Spanish.
Since childhood, Rose dreamed to connect life with the modeling business, but her height and weight did not fit for the podium. Despite the absence of extra pounds, she is miniature - only 157 centimeters.
In the school years, Rose's favorite occupation was to be photographed for the popular in those years social network MySpace. At 18, Demi started Instagram, where she uploaded professional pictures and selfies. The profile became popular so quickly that people began to recognize the girl on the street just in a few months. Owners of brands began to offer shooting in advertising of underwear and clothes and the life of Demi turned into a dream. Now she is a constant participant of many sexiest Instagram models top lists and we're sure she'll keep doing it.
Michelle Lewin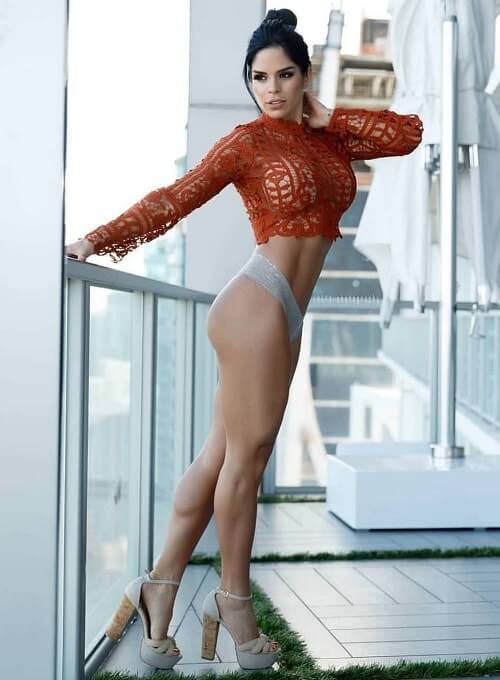 Michelle Levin is a seductive Latin American with an ideal physique, an icon of the fitness industry of the modern world, a real brilliant among other Instagram fitness models that beat records by the number of followers and likes from the representatives of both sexes ... How did a girl from a poor family, who has a far from model appearance and a skin with congenital defect causing disgust with model agents, become famous?
The fitness model was born in Venezuela in a very poor family. She did not know her father, and when she was 14, her mother divorced her stepfather, who did not leave a penny for them.
"We had only an apartment without furniture and … hundreds of cockroaches. It was a very psychologically difficult time for both of us (me and my mother). We lost a lot of weight because there was simply no money to buy food. "
Michel deserves special respect and love - she has shown an excellent example to millions of young guys and girls. You can reach your goals not only from scratch but even when you are a little in the red.
Sahara Ray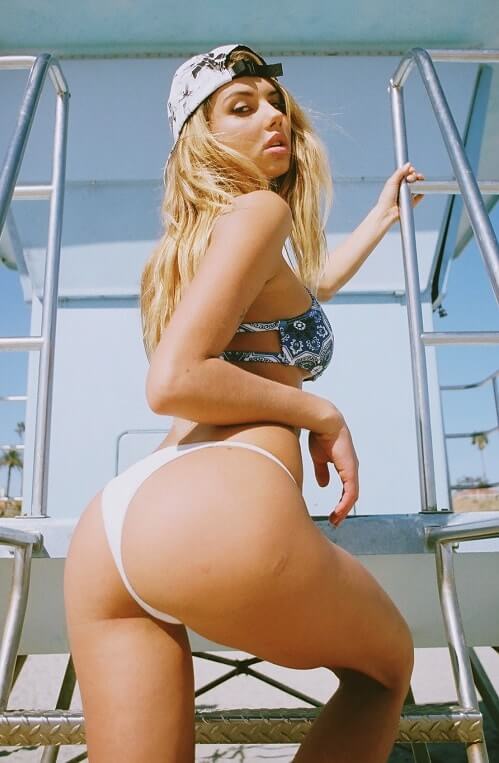 Sahara Ray...a hot blonde who seems to be born for becoming a bikini model.
Sahara Ray is 25 years old, she was born and raised in Australia, in the family of the famous surfer Tony Ray. The girl's father was awarded from the International Surfing Association for his lifelong contribution to the development of this sport. Until the age of 16, Sahara was also seriously involved in surfing but then dropped out of her classes in favor of the model business. Now she swims like a mermaid, and in her free time, she goes snowboarding in the USA.
Sahara is a student at the Fashion Institute of Design and Merchandising (FIDM) in Los Angeles.
Shea Marie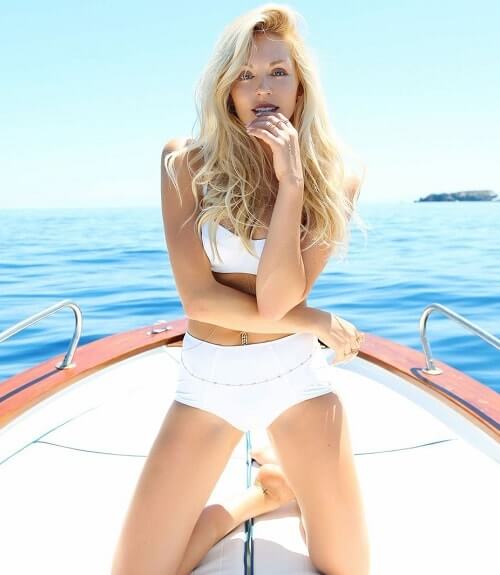 Stylist, designer, photographer, model and editor of the blog Peace Love Shea grew up in Southern California, graduated with a degree in Public Relations and Journalism, and currently lives in Hollywood. She worked with such brands as Dior, Gucci, Dolce & Gabbana, H & M, Guess, publications in Harpers Bazaar, Glamor, Marie Claire. Shea is a regular guest at the Fashion Week, an honorable expert at important fashion events. In addition, Marie tried herself as a designer, releasing in 2015 a collection of swimsuits. Of course, she did not miss the opportunity to take pictures wearing them ... you just have to see it. Check her Instagram profile!
Iskra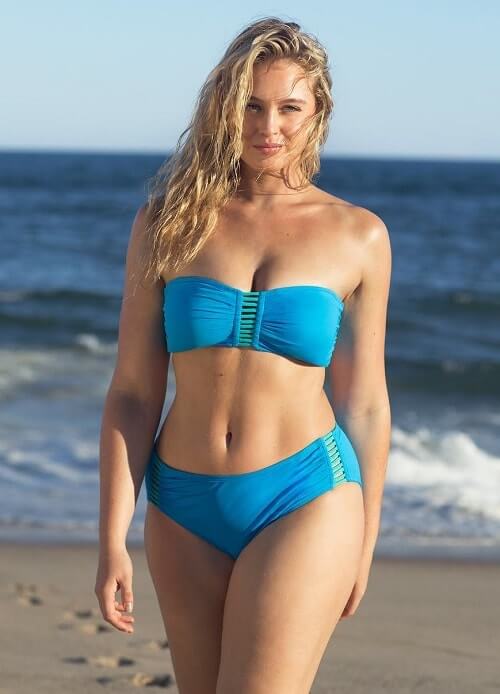 Iskra Arabella Lawrence is an English fashion model. She is also the editor-in-chief of the Runway Riot website, a source of glamor information for women of all shapes and sizes :) Laurence is the model of the Aerie brand and she is the face of the NEDA brand and the creator of the NEDA Inspires Award.
Iskra Lawrence basically does not use retouch when publishing her pictures on Instagram and does not allow others to retouch her pictures. She is for naturalness in everything and it's very ... sexy.
There are no comments. Be the first