Today, the task of finding a better half has become easier and more difficult at the same time. On the one hand, technological progress has given men many tools to find solitary hearts who want to change their single status to a married one (we'll talk about them in detail in this article). On the other hand, there is a very high competition - there are more and more people on the planet, jobs are getting fewer and men have found it more difficult to raise funds for a worthy existence. However, there is always a way out. All that is required of you is to make some effort and study our article. If you set a goal to find a soul mate consciously, you will definitely succeed. And we will be happy to help you!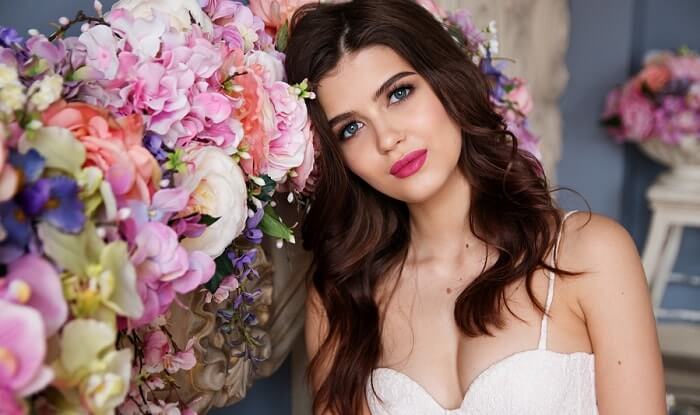 Introduction: Is It Really That Hard to Meet Your Significant Other in the Modern World?
Today in the world there are more and more people suffering from loneliness and constantly wondering - why is it so hard to meet someone?
One of the main reasons for failures in finding love is the mindset of those seeking their soul mates that they will love only when they fall in love themselves and find people who fall in love with them. Singles look for their love, but they are stingy with this feeling. Love is transferred to tomorrow and they do not understand that tomorrow will never come. Why is it so hard to meet women? The more a person loves, the stronger the sympathy and interest of others is, and on the contrary - the lack of love will alienate others. The men and women who have embarked on this path, naturally, do not realize this psychological attitude, however it is found regularly. At a party, a holiday, in the theater or cinema with an enviable constancy one and the same situation develops: at any event, a woman seeking for love, having talked to a couple of men and not finding the prince on a white horse, leaves or communicates only with her acquaintances, and all other people simply cease to exist.
Are you finding it hard to meet someone? There is a reason for this. Determining whether you put off your love, and therefore life, till tomorrow, you can try the following actions: if you postpone the purchase of beautiful things, diet, interesting trips and so on for that "great" day in the future, when you meet love, then you live in tomorrow and finding your love will be extremely difficult. In order not to waste time and find your one and only half you need to learn those qualities that interest you in the future partner, learn to give love and accept love. All this will attract to you precisely those people who possess the qualities you need. In addition to the problem discussed, there may be other causes of loneliness, for the identification of which often requires significant temporary, psychological, financial and other costs. The most important thing is not to lose hope for better times. Soon you will get an answer to why is it so hard to meet a good woman.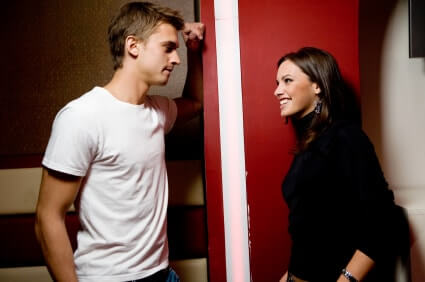 Whatever it could be hard to meet women, to a certain extent, of course, you need to consider a number of interesting points. It is necessary to look around at work – what if a colleague sitting at a nearby table is your half? You can try to communicate with colleagues, and perhaps the relationship will grow into something more meaningful, not necessarily love, but for example a sincere and strong friendship, which is also of considerable importance.
You can, having settled in the comfort of your home, make an acquaintance through the Internet, which, if you are operative, is likely to result in something more meaningful. The street also provides great opportunities for dating - sometimes just a couple of words in a shop, on a bus, or on an alley in the park is enough to find the coveted person.
Like attracts like. A woman attracts a man of the same level of development as she. These are people with whom we go through certain lessons. After a while, we part with these people. We find the next partner. Again, everything is the same, only the canvas of lessons is changing. Lessons, tasks change, and the situation itself, if viewed from the outside, remains the same. If you have advanced, made a leap in development, have become more vibrant, then the next partner that you find will match you. I will not be so hard to meet women for you since that time. But your development continues at full force from day to day.
20 Best Places to Meet Single Ladies
Many people say that you should not look for your love, ostensibly it will find you at the right time. However, in the modern world, when almost all free time has to be given to work and careers, it is hard to rely on fate in matters of finding the other half. At a young age, as a rule, we do not think about places to meet single ladies, dates are easy and unobtrusive, growing into a beautiful romance or disappearing after several meetings. But for women and older men, who are looking not only for an opportunity to have a good time, but also a reliable partner in life, getting acquainted with each becomes more and more difficult. However, even if you had to deal with this problem, do not despair and reconcile with your loneliness, because single men and women are also looking for their significant others, you just need to determine where is the best place to meet single ladies. So, here they are:
1. Internet dating. You can meet single ladies online. When we talk about online dating, the first thing that comes to mind is Tinder and Match.com. However, there are a lot of other tools to meet single ladies online, but some people treat them with suspicion. Fearing to run into frankly inadequate users seeking an easy relationship. Indeed, many men register on these sites for the sake of entertainment, but at the same time, there are also men who simply do not know where to meet women in real life. As a rule, it is possible to determine what a man really wants and can pretend to becoming a life partner, after a short conversation or one meeting. However, if you conduct a separate survey among couples who met on the Internet, it turns out that many of them found each other not on dating sites, but in various online communities, interest forums or blogs. To meet single ladies on these resources is much easier, because people go there mostly not for acquaintances, but for interesting communication or finding the right information.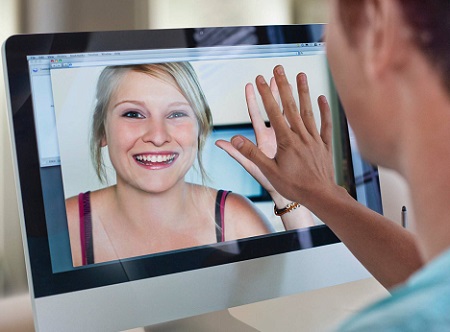 2. Marriage Agencies. You come to their office, fill out a questionnaire, indicate your data and requirements that you would like to see in your future partner, after which the agency staff will seek a suitable candidate for you among their clients. Most of these agencies work with foreign men, so this way of dating is suitable only for those who are ready to build their own family happiness outside their home country. However, in recent years, there began to appear companies that make parties for people of the same city. Similar parties are called speed dating. It is a good option for meeting single ladies.
3. Meeting of graduates. As already noted above, about 20% of married couples are formed among former classmates. And this is not surprising because the years of study give people general pleasant memories and hobbies. And even if during the student or school period you did not manage to get serious relationships, it is possible that you will be able to meet your future partner among your former classmates. Probably, time changes people very much. For example, your former school desk neighbor, who was considered a boring nerd during her school years, could well make a successful career, become an interesting conversationalist or simply a beautiful woman.
4. Weddings of friends. Among the numerous relatives and friends of the newlyweds there may be single women who, inspired by the pleasant emotions of the event, will be open for acquaintance. Moreover, many interesting contests are held at weddings that help facilitate the process of acquaintance among the guests.
5. Clubs by interests. As a rule, lonely people have a lot of free time, which they gladly devote to their interests. For sure, in every city you can find a couple of dozen clubs that unite people by interests. It can be clubs of fans of board games, community of motorists or climbers. All these organizations often arrange themed meetings, going to which you can not only have a good time, but also get acquainted.
6. Gym. This option is more suitable for ladies. Almost all successful men attend gyms or sports clubs. Of course, to get acquainted with a man who is engaged in power exercises, it will not be easy, but during a break you can do it. A man will certainly be pleased to show you his sporting achievements, so he will gladly agree to help you.
7. Sports matches. If you don`t like an idea to meet a single lady online, we have a good option for you. Many lonely people regularly attend sporting events. A common love for the team is an excellent opportunity to start a new acquaintance. In addition, this is an excellent foundation for a strong relationship - friendly or romantic.
8. Trainings and training courses. As a rule, it is the lonely men who strive to actively improve their professional level by attending various courses and trainings. In the process of joint activity, acquaintances are tied by themselves, so you can ensure that there is an interesting communication that could very well turn into a romance.
9. Travels. It is difficult to find your soul mate at the sea resorts because most vacationers come there with families. However, in addition to beach holidays, there are many other options for travel. For example, you can go with a group on a mountain trip or go to places that are ideal for kayaking.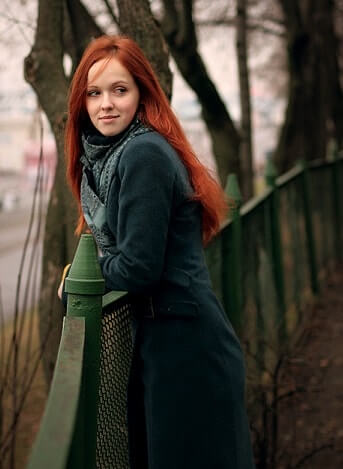 10. Parks. There is a category of people who can be called "home-stayers". Meeting them is not so simple, but everyone needs to leave the house. Such people will enjoy a quiet rest in nature. Parks are the best place for this.
11. Night clubs. It is the best place to meet single ladies. "Classic". Driving music, darkness, a crowd of smartly dressed people - all this creates an intimate atmosphere of emancipation. The chances of finding your soul mate in such a place are really great.
12. Beaches. We all love to spend time sun-bathing. The atmosphere of the beach provides a lazy rest and long conversations. And such conversations often become the foundation for friendship or even for a romantic relationship.
13. Social networks. Today it is difficult to meet a person who does not use social networks. This is a very convenient tool for acquaintance with the opposite sex due to the ability to denote your status: married, single, or in an active search for a partner.
14. Amusement parks. The joyful cry of children, the enthusiastic cries of adults flying at full speed trolley rollercoaster - it's hard not to smile and lose a positive attitude in such place. And where the solid positive emotions live - there is love.
15. Coffee houses. What could be better than a casual conversation over a cup of fragrant coffee? By the way, many girls visit coffee shops specifically to get acquainted with the future love of all life. Such institutions attract intelligent and romantic people like a magnet.
16. Conceptual restaurants. Do you like to visit interesting places? Bachelors and lonely girls too! Go to the restaurant for a themed dinner and you will certainly get a new acquaintance.
17. Bars. Another best place to meet single ladies. A little alcohol, loud music, a delicious appetizer - and now, you are already dancing with a charming stranger. The main thing is not to go too far with alcohol. Drink responsibly!
18. Water parks. We all adore splashing in the water. The whole day spent near the pool with interruptions to extreme descents from water slides simply cannot be bad. And how many singles in the water parks who dream to swim with their better half. The ratio of married couples and bachelors in search of adventure is about 50/50.
19. Open-air rave. Do you love loud music, long parties and dancing without stopping, but you are cramped in the walls of nightclubs? Go to the local outdoor rave party. They are held practically in all corners of our planet. This is practiced even in Iran, though having illegal status. Citizens of other countries have nothing to fear. The atmosphere of rave is about love - to leave without a new acquaintance (romantic or friendly - it does not matter) is almost impossible.
20. City festivals of food. Abundant consumption of food in the company of cheerful people creates a unique feeling of happiness and contentment with life. Look around - how many smiling and joyful faces there are! And how many single people looking enviously at the embracing couples? Do not be afraid to take the first step: buy a French hot dog, an ice cold beer or a milk shake and go to a lonely stranger. She will be very glad to see you. We guarantee this.
There are no comments. Be the first