The desire to start a relationship often substitutes another desire, a more specific one. Some shy girls hope that the relationships will bring some variety to their lives and their husbands' friends will become the friends of theirs. Thus, many Ukrainian ladies get committed early and fast without even noticing possible outcomes of such a decision. They start families… After some time, they get divorced and have to raise their children alone. From this perspective, it is pretty reasonable for divorced women to look for new relationships hoping that everything will work this time.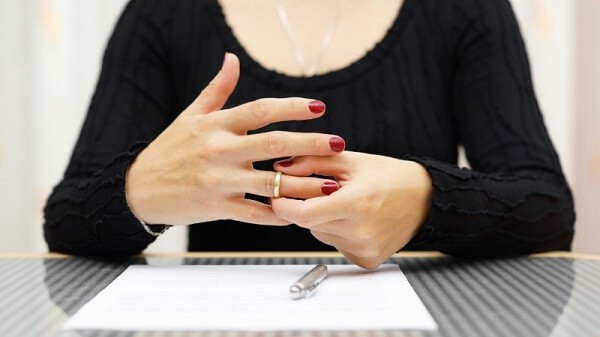 What Do Divorced Ukrainian Women Look For In Men And Relationships
We all are humans, which means we all need to mend broken hearts in order to feel that sacred butterflies one more time. So, what if you want to try to start a stable relationship with a Ukrainian woman? First things first: you'll need to know what divorced ladies exactly want to see in their man.
Reliability. As a rule, divorced Ukrainian women look for a man who will be able to defense both his woman and her kid in any situation. Of course, nowadays, people are not relentless towards divorced ladies as they used to be in the Victorian era, for example. Nevertheless, the pressure still exists. It is not so easy for divorced Ukrainian girls to find love again, at least not in Ukraine. Therefore, a great number of single Ukrainian girls look for their soul mates abroad. I know we can't see straight when we are in love but divorced women try to keep their mind cool when dating after divorce. Obviously, they don't want to make the same mistake again. They hope that being cool-minded will help avoid it and distinguish the right man.
Love. Despite the above-mentioned cool mind, divorced Ukrainian ladies don't stop looking for true love. Of course, a great number of them have deep emotional wounds but it does not make them less caring and loving women. They obviously look for the ability to love in men. Therefore, it is reasonable to show and prove your feelings as often as possible. It is not a big deal to give your lady a bunch of flowers for no reason, is it? Even the most strong and independent women want to be loved by their men.
Honesty. Honesty is a valuable feature in any relationships. However, for divorced ladies, it is more than just a benefit. This is a saving grace. The chances that their ex-husbands did not treat them right or cheated on them are really high. Therefore, they find honesty the essential part of their future relationships. It is a well-known fact that single Ukrainian women can forgive a lot but they cannot forgive a cover-up or lie.
The sense of humor. Probably, this one does not seem really important to you. But the truth is – it is important. A divorced woman wants her life to become better – not worse. She does not want to start a new life and family with a killjoy. Trust me, she's had enough sorrow already. Think positively and you will get what you want. Besides, it's not only about your relationship, it's also about your health. Being pessimistic is bad for our health.
The ability to listen. Even though topics your woman chooses to discuss with you are not perfect, try not to show your indifference. Women need to feel the emotional bond. They love seeing their men being curious about what they say. Think about all the cases when you were excited, let's say, about fishing… Did she interrupt you and kill all the joy? I doubt it. Ukrainian women are highly supportive, they would never do that.
How To Approach Divorced Women
The number of divorces among Ukrainian families is dispiriting. The main reason why people end getting separated is becoming committed at a very young age. When European and American women spend more time traveling and studying in their early twenties, Ukrainian women have a strong tendency to establish their own families. Consequently, this quickly-made decision leads to divorcing two-five years later.
So, how to date after divorce at 40? To tell the truth, you've already got the clue about how to approach divorced women. Yes, I am talking about the second point. It is a winning strategy for a single man dating after 40. Surround your woman with care and love and you'll see her brightening up right in front of your eyes.
There are no comments. Be the first