The desire to start a relationship often substitutes another desire, a more specific one. Some shy girls hope that the relationships will bring some variety to their lives and their husbands' friends will become the friends of theirs. Thus, many Ukrainian ladies get committed early and fast without even noticing possible outcomes of such a decision. They start families… After some time, they get divorced and have to raise their children alone. From this perspective, it is pretty reasonable for divorced women to look for new relationships hoping that everything will work this time.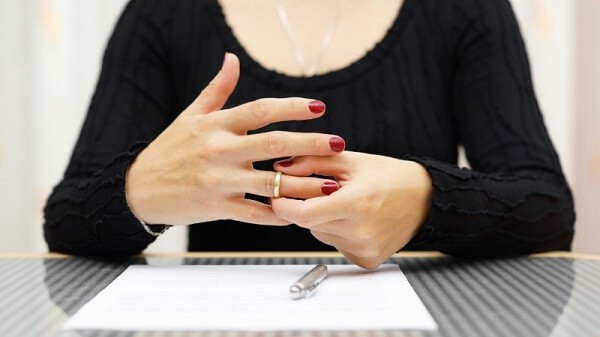 What Do Divorced Ukrainian Women Look For In Men And Relationships
We all are humans, which means we all need to mend broken hearts in order to feel that sacred butterflies one more time. So, what if you want to try to start a stable relationship with a Ukrainian woman? First things first: you'll need to know what divorced ladies exactly want to see in their man.
Reliability. As a rule, divorced Ukrainian women look for a man who will be able to defense both his woman and her kid in any situation. Of course, nowadays, people are not relentless towards divorced ladies as they used to be in the Victorian era, for example. Nevertheless, the pressure still exists. It is not so easy for divorced Ukrainian girls to find love again, at least not in Ukraine. Therefore, a great number of single Ukrainian girls look for their soul mates abroad. I know we can't see straight when we are in love but divorced women try to keep their mind cool when dating after divorce. Obviously, they don't want to make the same mistake again. They hope that being cool-minded will help avoid it and distinguish the right man.
Love. Despite the above-mentioned cool mind, divorced Ukrainian ladies don't stop looking for true love. Of course, a great number of them have deep emotional wounds but it does not make them less caring and loving women. They obviously look for the ability to love in men. Therefore, it is reasonable to show and prove your feelings as often as possible. It is not a big deal to give your lady a bunch of flowers for no reason, is it? Even the most strong and independent women want to be loved by their men.
Honesty. Honesty is a valuable feature in any relationships. However, for divorced ladies, it is more than just a benefit. This is a saving grace. The chances that their ex-husbands did not treat them right or cheated on them are really high. Therefore, they find honesty the essential part of their future relationships. It is a well-known fact that single Ukrainian women can forgive a lot but they cannot forgive a cover-up or lie.
The sense of humor. Probably, this one does not seem really important to you. But the truth is – it is important. A divorced woman wants her life to become better – not worse. She does not want to start a new life and family with a killjoy. Trust me, she's had enough sorrow already. Think positively and you will get what you want. Besides, it's not only about your relationship, it's also about your health. Being pessimistic is bad for our health.
The ability to listen. Even though topics your woman chooses to discuss with you are not perfect, try not to show your indifference. Women need to feel the emotional bond. They love seeing their men being curious about what they say. Think about all the cases when you were excited, let's say, about fishing… Did she interrupt you and kill all the joy? I doubt it. Ukrainian women are highly supportive, they would never do that.
How To Approach Divorced Women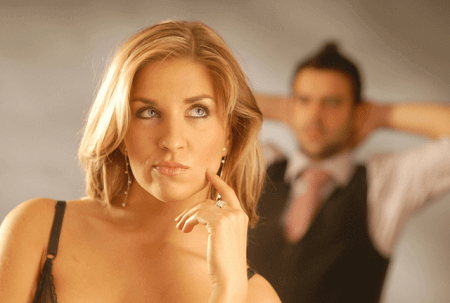 The number of divorces among Ukrainian families is dispiriting. The main reason why people end getting separated is becoming committed at a very young age. When European and American women spend more time traveling and studying in their early twenties, Ukrainian women have a strong tendency to establish their own families. Consequently, this quickly-made decision leads to divorcing two-five years later.
So, how to date after divorce at 40? To tell the truth, you've already got the clue about how to approach divorced women. Yes, I am talking about the second point. It is a winning strategy for a single man dating after 40. Surround your woman with care and love and you'll see her brightening up right in front of your eyes.
Dating a Divorced Ukrainian Woman With a Child
A Ukrainian woman may be annoyed by the negative or indifferent attitude of her husband towards her children. She will expect "fatherly" love and care for her child. Children themselves may have difficulty accepting a new husband of their mother as a full-fledged father.
Still, happiness in such a relationship is possible if a man has wisdom, patience and will to create a new family. He has to take into account the difficulties that may naturally arise in their relationship.
These difficulties will gradually disappear as children grow up and fly away. According to statistics, more than two thirds of women create a second family after a divorce. Nearly half of them recognize their second relationship as happier than the first. They have managed to understand how to resolve a family conflict, bypassing the pitfalls of a new relationship.
Dating Divorced Woman Red Flags
Men should remember that if they meet with a divorced Ukrainian woman who has only recently ended a relationship with her ex-husband, this woman is now in a difficult period of her life. Her divorce was a cause of great psychological stress, and it is hard for her to go through it. All experiences associated with the breakup of past relationships will also affect a man who dates a divorced woman. Dates with women that haven't been through a divorce, will always be less burdensome and more positive.
Don't push on her with your own problems if she hasn't solved her own.
Don't burden her with questions on her past relationship.
Don't stick your nose into things that don't concern you.
Problems With Dating a Divorced Ukrainian Woman
Men need to take into account the fact that a divorced Ukrainian woman already had at least one negative experience when it comes to serious relationships.
Divorced women will be much more vulnerable and cautious in future relationships, they will check you for a long time before agreeing to start a family again.
It bears repeating that a divorced woman may have children who require great attention to themselves. If a man who dates a divorced woman with children does not have any of his own children, it will be difficult for him to accept the fact that a woman will pay great deal of attention and care to them.
A divorced Ukrainian woman will bring some negative stereotypes that she got from her past relationship(s) that she will project onto you. She is not a bad person for that, but this is something to keep in mind.
Benefits of Dating a Divorced Ukrainian Woman
However, there are exceptions when a divorced woman is not overwhelmed by the situation and stress of her previous relationship, but has learned from it, and, given the negative experience, will never repeat the same mistakes that were the reason for her divorce. She becomes more confident in her own principles, it is easier for her to understand the struggles of a family man. Also, she is always aware of what she would like to receive from a new relationship and what she can give in return to her new husband.
She was able to learn from her mistakes and rationally analyze all the problems that killed her previous relationship. She is wiser, she is smarter, she went through many things in her life. If she lives by the motto "what doesn't kill me makes me stronger", then she a reliable person that is able to withstand anything that live throws at her.
Disadvantages of Dating a Divorced Ukrainian Woman
As we've already said, such a woman has a lot of emotional baggage with her, which is mostly negative. It is good when she is able to find wisdom in her past mistakes, but it is frankly a rare thing.
She will most likely pay less attention to you. Especially if there are children involved. She may need you only for the sole reason of supporting herself and her child, especially if she is unemployed.
She will need to see her ex-husband once in a while. Especially if the divorce happened quite recently, as there is a lot of paperwork that has to be settled. The presence of an ex-husband will only weaken your position in her life, as, and this is always an option to her, she may want to come back to him.
Dangers of Dating a Divorced Ukrainian Woman
If her previous relationship was ended because of her ex-husband's infidelity, then she will be too jealous of you at all times. To say that it will be excessive will be an understatement. Always have someone to back you up when you are staying late at work, because if not, you will be in a lot of trouble.
We've already mentioned that, but it bears repeating. She may need you as a wallet for herself and her child, nothing else. Her motherly instincts may be so strong, that she will be willing to sacrifice her own happiness for the sake of her child. She will be afraid to look like an unsuccessful single mother that is unable to support herself and her child, and this is where you come in.
How to Attract a Divorced Ukrainian Woman
She needs a reliable person in her life, just like any other woman really, but her case is different. A divorced Ukrainian woman needs positive affirmations in her life. She needs someone to support her when she needs it the most. The life is hard, especially to a divorced woman. Someone who will be able to make her forget about all the terrible things around her will have a greater chance of conquering her heart.
She will need help with lots of things, both physical and emotional. Moving things around, telling her that she is gorgeous and tremendous and all that. Many things should be done to get her life back on track and you should be the main player in this. A reliable and self-confident man is her greatest ally, at this dire times filled with stress and negative emotions, there will be nothing better for her than a sense of love and care from a man she trusts.
How to Propose a Divorced Woman
The main thing is to gain her trust. He may have certain issues when it comes to trusting men when it comes to establishing long-term relationships. You cannot blame her for that, she went through a lot and the last thing she wants right now is another jerk that will leave her alone in this world. A strong-willed person that lives up to his words will be her best ally. When you make promises, you have to live up to them, only then she will trust you. There is no way around it, you should prove her your loyalty and love.
How to Communicate With Her Children
It will be easier for them to recognize the "new dad" and subsequently perceive him as a friend or parent if he follows a few simple rules and behaves accordingly.
The golden mean is the main rule in the relationship between the stepfather and the child. Attempts to immediately establish strict control over children negatively affect the atmosphere of the whole family.
You should not raise your voice. Each statement needs to be confirmed by arguments, so the child perceives and accepts what is said more easily.
If a child does something wrong, you need to tactfully help him to correct his ways. Explain to him what he did wrong. But such help should be on your radar only when a child got used to you as his new father. Such an approach will only strengthen the authority of a man; children are happy to learn from their elders if they are helped and not condemned.
Stereotypes About Divorced Ukrainian Women
While, after all of the things said above, you may be discouraged from ever dating a divorced Ukrainian woman, you should not take it the wrong way. If you truly love a person, then nothing should stop you from being together. Negative emotions will eventually go away, children will become strong and independent and you will rejoice by the fact that you haven't her behind just because she went through a relationship in the past.
They are not damaged. They want a strong reliable person near them. They are ready for love. It will just take more time to get their trust.
There are no comments. Be the first