The concept of marriage in the modern world: various approaches
A key element in modern society is a social group known as a family. So what is the modern marriage? A family is a small group which develops and functions according to certain laws. They depend on the society, the existing political system, economic, social and religious relations, and at the same time a family is a relatively independent unit of society. This is a rather simple explanation of what the modern marriage definition encompasses.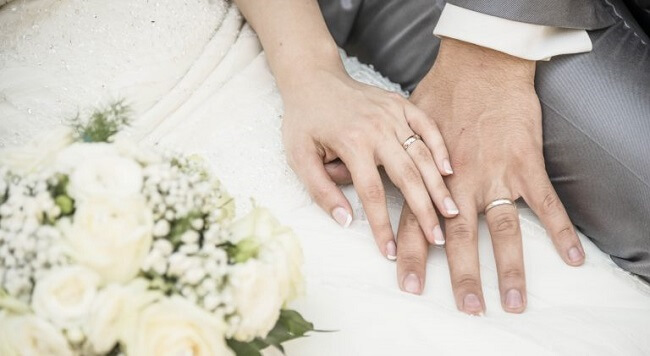 Wedlock is the beginning and the core of a family. The nature of marital relations depends primarily on the motives behind the conclusion of this union. If scientists define wedlock as socially and personally sanctioned sustainable form of sexual relations, the family is a small social group based on the ties of matrimony, parenthood, and kinship.
Although the family is made up of a married couple, there are families that live under the same roof, take part in the same activities, raise their children, but legally, their union is not registered. There are also incomplete families, where one of the parents or both parents are absent. There are nuclear families (parents and children live together) and extended (a married couple, children, parents of one of the spouses: grandfather, grandmother). So, in the modern marriage, we can see the relics of past centuries-old family relationships and sprouts the family's future.
Speaking of modern Muslim marriage, in Muslim countries, polygamous wedlocks are widespread. Polygamy is a form of union where one of the partners has more than one partner of the opposite sex. It has two forms - polygyny and polyandry.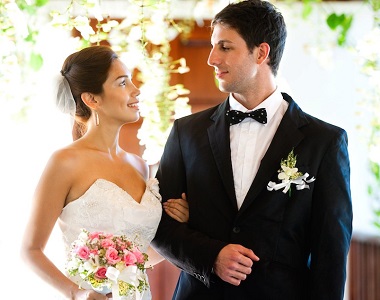 The custom of polygyny existed among the majority of cultures in all parts of the world and still exists among the tribes of Africa, Melanesia, America, etc., as well as among the peoples of Asia and Africa professing Islam and Buddhism. However, polygyny does not occur as a common phenomenon for most nations, since in this case at least twice as many women would have to be needed than men. A common sight in such countries is also modern day arranged marriages, where parents decide for their children who they will create a family with. Polygamy is also mentioned in the Old Testament. Among the biblical polygamists are Abraham, Jacob, Esau, David, and Solomon.
Reasons to get married and live happily ever after
You take serious obligations. When you formalize a relationship, a truly new phase begins in your life. Even those who grew up in families where the union ended unsuccessfully will benefit from the wedding, feeling the seriousness of the relationship.
Union might be what you need. Most people who ignore matrimony and do not want to register a relationship forget that it is they who create the family at their discretion. You get legal guarantees, but the emotional part of the wedlock consists of a compromise between you and your partner.
You will be more motivated to work on your relationship. In many ways, wedlock provides security for both partners. It ensures that you make more effort to maintain the relationship before you decide to part ways. Divorce is not an easy matter, therefore the formal union guarantees a great value of the relationship for both partners.
Wedlock provides financial security. The reason that most people give for getting married is that tax benefits are an excellent excuse for matrimony, of course, if you are in love. Even if you and your partner are happy in a civil union, registering a relationship will bring both of you more confidence in the future. There are benefits for young families, for families with many children. And in case of a divorce, you can claim alimony.
You do not lose anything. If you think that because of wedlock you will have to sacrifice freedom, then remember that matrimony will be what the spouses want it to be. If your partner requires more from you than you want to give, registering a union will not improve or worsen the situation.
You make a good example for your children. Another reason to get married is that if you have children or you plan to have them, by registering a relationship, you will give them an excellent example of family values and responsibilities.
Union increases your lifespan. In addition to the confidence in the future that the family gives to a person, there are also purely medical reasons for this phenomenon. Spouses often force each other to see a doctor at the first sign of the disease, which significantly improves health.
Reason to gather the family together. If you still do not have enough reasons to register your relationship, here's one more. A wedding can be a wonderful moment when all the most important people for you will gather in one place to celebrate your reunion with your loved one.
Be proud of your achievements. Wedlock is an important stage in the relationship that brings a feeling of emotional stability. It is usually accompanied by a sense of pride that you have done something important.
You learn commitment. There is no bigger proof of love than asking your lover for their hand in matrimony. Do not think of wedlock as a lock without a key. Look at it as the very best dedication you could deliver to the one that you love to prove how much you care for them. This makes it one of the good reason to get married young.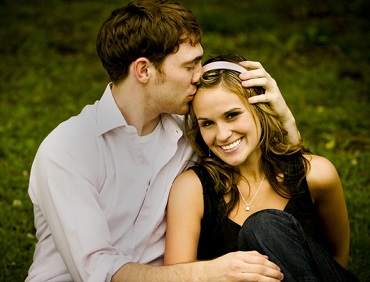 Sharing your existence with someone. As humans, we have developed to be social creatures that need attention. Living life as a single all the time can also sound attractive, however sooner or later, all people feel the need to be connected with someone.
A change to being single. You've partied and had fun so that one night stands and meaningless flings don't mean anything to you anymore. At this point, your mind's telling you that you've changed, and also you need someone to share your life with, and no longer simply your mattress for a night.
Culture. One of the reasons why people get married is that matrimony is a tradition that's stood the test of time. And much like how we have a tendency to trust matters that have been tried and examined. Matrimony is one of those traditions that has worked for nearly all couples, so long as they've honestly loved each other
You're, without a doubt, in love. Have you been in a serious relationship for a number of years with the same person and you're still absolutely satisfied to be in love? You're more equipped than you believe you are. This is one of the go-to reasons to get married.
Growing old with a person. This can no longer make an awful lot sense if you're still young. However, as you get older, you'd enjoy the pride of spending time with a unique someone that you love more than everyone else in the entire world.
An outstanding assistant. While you're going through a difficult time, a simple understanding that you have a spouse who can share and ease your burden can help you get a higher outlook in the direction of lifestyles.
Motivation. Just a thought that you have a significant other who loves you and cares for you may give you strength and resolution to grow to be a better person and pursue your goals and targets with renewed vigor.
A new life stage. When you are mentally prepared to go into the subsequent stage of life, your thoughts convince you of the blessings of transferring to the following stage. Union is a quite important stage in your lifestyle. If you actually love someone, make the leap.
A new status for your relationship. Dating someone and being wedded to someone just doesn't sound equal. A courting relationship is constantly taken into consideration to be extra informal in comparison with a union. And in case you certainly do love your boyfriend or girlfriend, wouldn't you want to be taken extra seriously as a pair?
Societal norms. Establishing a relationship with the one that you love is the right and respectful manner to live your life. It could sound archaic, however, wedlock remains the norm nowadays and not the exception.
A legacy. Whilst you're geared up for matrimony, you'll find yourself getting attracted to children and toddlers with curiosity and affection.
Union allows dependability. As a female friend and boyfriend, you can truly share your partner's financial desirable fortune and address difficult times. However, when you're in a union, there's extra monetary security because both of you lead your lives and aspirations keeping one other in mind.
You respect values. Values in lifestyles mean much and make you a person of principles. Matrimony is an ethical bond that defines your relation with your loved one as more than only a casual fling. Your parents had been in a union, and their dad and mom earlier than them.
Adulthood. With matrimony comes maturity in lifestyles. A wedding requires trust and commitment, which makes a boy grow into a man, and makes him sense greater responsibility for himself and the relationship.
Your achievements have no real meaning. Understanding you have someone who loves you and unconditionally cares for you awaiting you at home will continually come up with more happiness than any material possessions that surround you. One of the definite right reasons to get married.
You have got someone to name your own. The world is filled with billions of people, but when you're single or just courting a person, you're simply a person living the lonely life with no one to call your own. However, whilst you go official, you've got someone else who'll share their life with you legally, and whom you truly can call your own.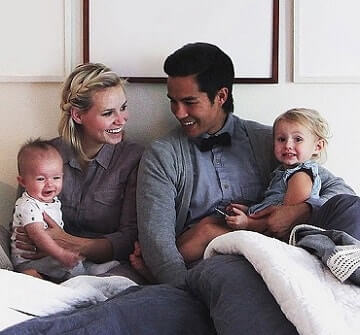 You found your soul mate. Have you found the one who makes you feel extra alive and happy? If you've met your soul mate and can't wait to spend the rest of your life together and grow old together, what is a better way to prove your ultimate loyalty than via establishing your relationship?
Your parents. A wedding can help your dad and mom sense extra reassurance as to your destiny. Even though they will not voice it, becoming official with the one that you love is a reassuring for both families because it makes them realize you will be together through thick and thin.
Life has a new meaning. While you're in a union with a person, you're now not simply responsible for yourself. You're in charge of your partner too. Both of you've created a brand new entity that breathes a new life into your couple. This is an obvious reason to get married.
It's better for the economy. On average, couples that are in wedlock have higher incomes than those that are not, therefore, they are able to spend more money and contribute to the country's economy.
Mothers are less stressed. If you are still wondering what are the reasons to get married, women are considerably less stressful when they know that they share their parental responsibilities with the child's biological father.
There are many people out there voicing their opinions on the matter of reasons not to get married. Hopefully, now you can understand just how meaningful and enjoyable a happy wedlock can be, how it will positively influence you, and the reasons people get married. Single men may say that single life is where it's at, but men that learn to love and understand what commitment is come to a completely different conclusion and choose the family life and enjoy it.
There are no comments. Be the first