Who is the average user of a dating site? Most girls will think about a man in his 30s who has no girlfriend but who really want to find her. In real life, he is too busy to approach women in the street, so he goes to a dating site. In turn, guys will think about a charming girl with a perfect body and a pretty face who might have already been disappointed in relationships and decided to try her luck on a dating site.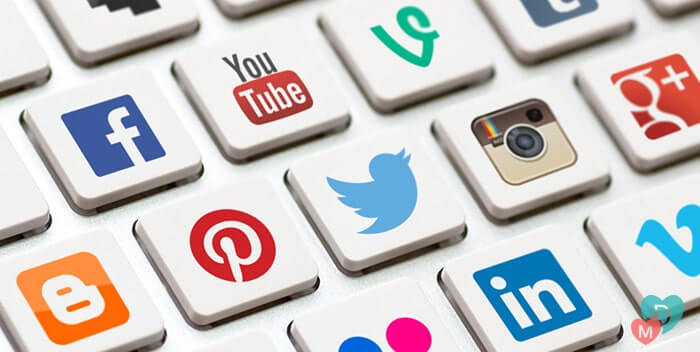 Anyway, today's statistics tell us that about half of the people who have reached the age of 17 years has already taken their chance on dating sites. Some of them are looking for a one-night stand while others continue to believe that they will surely find a soulmate there. However, there is a third category of people you can also meet there as well. They are not looking for anyone special because their aim is completely different, and they perceive a dating site as a stage where they can play any role they want.
For example, a bored housewife is communicating with men, having created a profile of a young beauty. Or a bloated unemployed man pretends to be a pretty handsome officer who is searching for his one and only. Actually, it doesn't matter who is beyond the screen if their goal is a scam. In this article, you will find detailed information about catfishing signs, its reasons and some stories that will prove once again that you must always be on guard.
Why Do People Catfish?
It's always interesting to find out why people do this or that thing if their actions don't fit your vision of the world. And why nobody knows how to stop catfishing online. Frankly speaking, the reasons can differ very much because everything depends on the root cause, a trigger that has made them take this step. It's impossible to be sure 100% that you don't communicate with a scammer because catfishing online statistics show that over 50% of users fabricated their profiles at least once. Here are several most common reasons why they do it.
Many people are very selfish by their nature, and they cannot let the whole thing go if their feelings have been somehow hurt. So, a catfish can turn to be an ex-girlfriend, a schoolmate or even a neighbor. You can run into a fake profile both on a dating site and in social networks, for example, the so-called "haters" like to create fake accounts and launch a campaign against a chosen victim. When it's about revenge, then a cruel person can use your private information, which they have already got about you and try to spoil your life.
Some people try to create an illusion of the life they deserve in their opinion, and catfishing helps them implement their dreams. They try to write their own fairy tale where they play the main role. So, a person can try to describe their life, taking into account all their wishes, starting with an attractive appearance and to hobbies, which they haven't ever had. The romanticized image can attract victims who are don't know actually what they are looking for.
As you might have already known many people are ready to do even more disgusting things to get someone's money instead of working for an honest living. So, some people create fake profiles just to make you fall in love with them and gain your trust in order to throw you off your stride a little bit later.
What Does It Mean To Catfish Someone?
You might be surprised to find out that "catfishing" has nothing to do with cats, fish, catfish, or even fishing.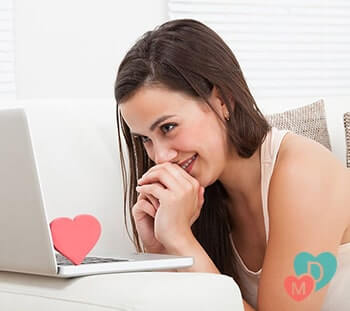 It is about the practice of pretending to be someone else on the Internet. At the first glance, it may seem harmless activity, but everything is much more serious than using a fake profile on Instagram. A person tries to do their best to make you believe that you are communicating with a real person. It is about a type of identity theft. So, what is catfishing on dating sites? It's about a creating a fake profile, which is quite attractive in different ways, having used photos or even personal information of some other real person to attract a bigger number of users or a certain person for the specific purpose. What does it mean to be catfished? The victims are both people who have swallowed the bait and whose personality has been illegally used. It happens that people whose personal information has been used by a catfish can find themselves in very unpleasant situations when they run into people with whom "they have been communicating for three months."
Signs of Catfishing in Dating
When was the last time you give wrong information about yourself on the Internet? About a half of Internet users have lied about their age, the place of residence or social status. However, some people go much further in their lying. The chances that you might be catfished increases. According to statistics, about 55 % of online dating users believe people have given fake or incorrect information on their profiles. So, it's very important to be aware of the signs someone is a catfish.
1. They are too perfect to be true
If you have run into the profile of a girl with the stunning body, charming face and personality, and she is too perfect to be true, then she might be fake. When you are involved in online dating, you should go with your gut. You should read people well and recognize if somebody is too good to be real. If the girl looks like she has walked off the cover of a fashion magazine, then you might be going to communicate with a catfish.
2. They are interested in too many things
How to find out if someone is a catfish? If you are looking at a profile which contains almost all the hobbies you have ever heard about, then this account is likely fake. People who have registered on an online dating site just to catfish someone, add as many interests as possible to attract a bigger number of people with different preferences. A person who has just several hobbies will be much more real.
3. They offer to communicate somewhere else
If a person offers to continue your acquaintance on another chatting app, this is one of the most obvious signs of a catfish. And if you agree to change the platform, you will probably see a lot of things which may not match with their dating profile. However, your curiosity may be costly, so don't see through their subterfuge. Don't continue communication if you have already asked yourself, "Am I being catfished?"
4. They contact you first
What is catfishing in dating? If an amazing girl with model appearance contacts you first, you have big chances to be catfished. Of course, there might be exceptions, but don't tempt fate. Usually, charming girls don't message guys out of the blue because they believe that it's men's responsibility. So, it is very unlikely that a pretty lady will message you first.
5. They force things
Usually, catfishes don't want to waste time getting to know each other better. They want to bond with you as soon as possible, creating a semblance of emotional connection, which is just a trap. They need to find out your too personal information to be able to use it against you a little bit later. So, if you are asked about your address or bank details, block this user or report a catfish.
Is It Illegal to Catfish Someone Online?
On the one hand, nobody can forbid you to pretend to be someone else, but on the other hand, everything depends on whether a person oversteps the boundaries of the law with their actions or not. Many new dating sites and social networks are full of catfishes and other scammers because they try to artificially increase the number of subscribers and attract new users. So, you should better give preferences to well-checked services, which have been working on the market for many years. Anyway, if a person doesn't start asking for your private information and doesn't try to get your money, then you might have run into a person who just tries to deal with their emotional tension, pretending to live the life they don't have.
How to Report a Catfish Online?
The very first thing you should do is to turn to the site's support team and blacklist the user. Besides, if it is about social media, you can inform other users about this catfish, telling your own story. Of course, most dating sites have a system which helps filter scammers and bots, for example, the protection system compares the uploaded photos with the photos of Hollywood stars and other famous personalities. If there is a match, then the system automatically blocks the catfish. The modern services apply double-verification, asking for confirmation via a phone number or email. However, over time, some catfishes become more advanced, so you should always keep your eyes open.
How to Catch a Catfish Online?
Catfishes are well-known for their advanced skills in manipulation and scam. Nonetheless, there are several quite easy tips on how to tell if you're being catfished. So, to catch a catfish, you'll need to do the following things.
1. Check if their provided information is real
Does an ordinary girl who is looking for a beloved man on a dating site have very professional photos and look like Victoria's Secret model? Maybe you have already run into these photos somewhere else. Nowadays, it's quite easy to check whether these photos are real or not. You should just search for this image using Google. If it is about a catfish, you'll see many of the same images have been already posted on different websites. Besides, you can copy one of their messages and check for its uniqueness. You will be surprised how many people shamelessly use love messages that they have found online.
2. Ask them to take a new photo
If you still have some doubts about the photos, you can ask them to take a new photo that will serve as a verification of their personality. For example, you can ask them to make a selfie, holdings piece of paper with your nickname. A real person can laugh at this request, but they don't refuse. Otherwise, this is another red flag.
3. Ask them to video chat with you
If you want to be sure that your online interlocutor is real, then you can ask to meet offline or at least to video chat with you. If they refuse to do that for several weeks, then you should move on and forget about this user. Otherwise, if you continue communication, a catfish will get what they want and disappear, having left you high and dry. Besides, pay attention to defensive behavior. They can make emotional statements to make you feel sorry for asking for video chatting.
4. Ask them some difficult questions
If a person pretends to be, for example, a lawyer, then ask them a question which they should know. However, don't ask a question the answer to which it is possible to find in the first line of the Google search. If your partner is from another city or a country, and you cannot ask them out on a date, then try to ask questions related to their place of residence. If they are lying you and don't know a correct answer to a pretty simple question, then something is wrong.
5. Listen to your gut and common sense
Most scammers are foreigners who try to benefit from online dating sites and gullible users. They are quite good at what they are doing, so you can share some personal information even without noticing that. However, your gut will save you if you don't ignore it. Besides, pay special attention to grammar mistakes, some weird words as well as their manner of communication. Does your relationship develop too fast? What does your common sense tell you about it?
Catfish Dating Stories
In May 2016, a smitten man was very gullible to believe he had a relationship with Taylor Swift.
In June 2017, a catfish victim discovered a stranger was using her images online. She was very surprised when she realized how they'd avoided revelation.
In July 2017, Katie Price's ex-boyfriend hired a private eye after his pics were used on about 35 fake profiles in a social network to seduce girls.
In August 2017, a catfish used private photos of a Instagram fitness model to attract men and make them send money for another portion of intimate images.
In October 2018, a credent man was sure he was dating Rita Ora for several months.
There are no comments. Be the first