Kiev is a truly large city and the most beautiful girls from all corners of the country come here. Therefore, there are much more hot Ukrainian women compared to other cities of Ukraine. Here is a detailed list of places where you can meet a girl who may become your better half if you do everything right.
#1 Shevchenko Park
This park is situated in front of the famous Taras Shevchenko National University of Kyiv, where most of the high school students from all over Ukraine dream to study. You can come here and find single 20-years-old Ukrainian girls. Also, there are various activities held in the park on weekends - from yoga in the open air to fairs and dance master classes in the evenings. So, as you can see there is a plenty of opportunities to meet a girl there.
#2 Mariinsky Park
Although Mariinsky Park is located in the center of the city, it has a very special atmosphere. There is no annoying bustle of the metropolis, so it's nice to walk there at any season of the year, admire the views from the viewing platforms and even just read on the bench. This is also a good place where you can meet a Ukrainian girl. Many of them want to relax after a hard-working day, so keep her company.
#3 Harms Café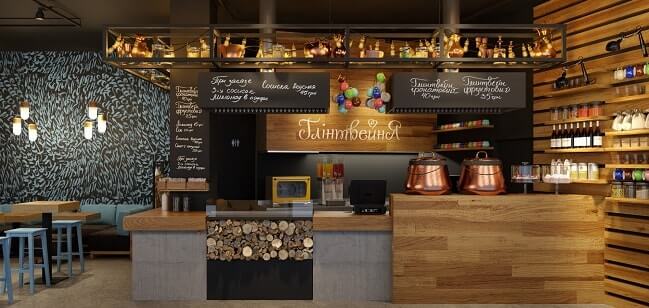 You can get acquainted with someone in the bookshop "Harms" at any time of the year, in the morning or in the evening. A bookshop of this type is a perfect place to get to know absolutely different people and start a literary conversation. An interlocutor will be heard well due to the not very loud music. People come here to eat, work, relax, read since the atmosphere is right for all these things. If you happen to meet a girl here, it will be a good acquaintance. In any case, a visit to this place will not be superfluous, if you are going to pick up an intelligent babe.
#4 Ocean Plaza, TSUM, and Gulliver Shopping Mall
These malls are one of the most crowded places. The advantage of these centers is that most of the girls adequately respond to an attempt to get acquainted. But you have to remember that many girls take their boyfriends there. So, you should be attentive in order to avoid an unpleasant situation.
#5 Goloseevsky Park
The Goloseevsky Park is a modern youth hub center today: someone goes rollerblading, someone strolls along the embankment, and someone plays games. It is very convenient for dating Ukrainian girls. The fact is that the Goloseevsky Park is visited by a decent audience, so the probability of meeting beautiful girls is quite high.
#6 Saxon Club, Caribbean Club, Olmeca Plage
It is believed that nightclubs are more popular in winter, but in summer, there always hang out a lot of tipsy ladies who don't mind waking up with you in one bed tomorrow. There still "lives" a positive mood, alcohol pours down like a river and girls are ready for new acquaintances and communication. You can easily get acquainted in the nightclub and start a conversation even in conditions when it is difficult to speak because of loud music.
#7 Khreshchatyk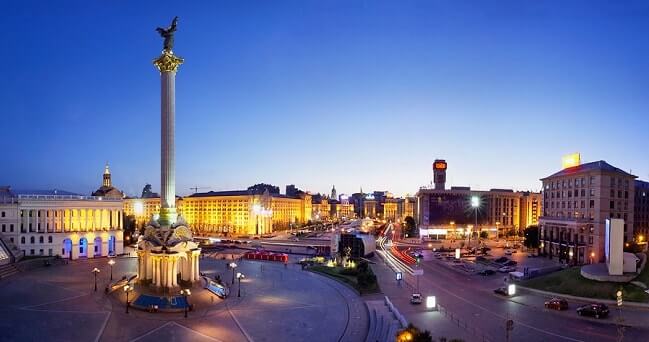 Why is the downtown? People come here to relax and see the sights. Beautiful Ukrainian women walk slowly and relaxed there, and enjoy the moment. Girls take photos of beautiful places on Khreshchatyk Street and on Maidan Nezalezhnosti Square. 90 percent of the girls who walk in the downtown are visitors. So, show them that you are well-oriented in Kiev and believe me girls will appreciate it because they want to walk around the city, hang out, see new places about which they had not previously heard.
#8 Subway (any station)
There are many stations in the subway of Kiev and this is a good place for acquaintances because there are a lot of girls to get acquainted with. Firstly, such a step seems as something unreal for a girl and you automatically become a hero in her eyes who can help to find the right way.
#9 Places for speed-dating
If there is no time for dancing, walks in the parks and shopping malls, then speed dating will be good for you. It will be fun: communication with 15 strangers is a real adventure, and when you are offered interesting topics for thinking, you can forget about the feeling of awkwardness! And still, there is a wide range of Ukrainian girls. You will communicate with 10-20 applicants of your age group, each of whom has come specifically for the sake of acquaintance! Where else can you meet them?
For such an event, it is necessary to fill in a profile on the Speed Dating Kiev website. Write there your name, surname, date of birth and the desired age of girls. You will be called back and appointed a time and a place of express-dating. After a tete-a-tete, men and women can talk in an informal atmosphere, during a cocktail party.
#10 Sky Bar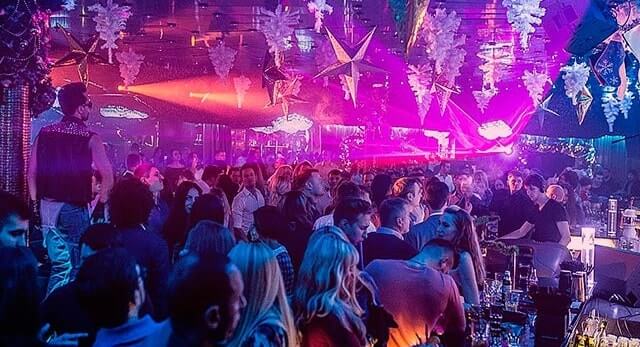 Everything is very simple here: it is impossible not to get acquainted in this place. At least because you'll step on someone's foot 500 times while making your way to the bar, apologize, come back, apologize once again, go to the bar counter again, offer a drink to an acquaintance and start communication.
It is always crowded there, but everyone is happy about it. That is why people come there. The Sky Bar becomes a single vibrating organism on the weekends, where it seems everyone is already familiar with each other.
#11 Espresso Bar
It is high time for coffee in the morning, especially at 8.00 - 9.00 because most of the girls at this time are on their way to the gym, university or work, and there is no doubt that many of them are running to drink a cup of delicious coffee. And while they are at the Espresso Bar, you have all the chances to get acquainted.
#12 Ivan Franko National Academic Drama Theater
When you visit the theater, it allows to get acquainted with interesting people and Kievan girls. The theater greatly exceeds other places such as streets, the subway and a restaurant, thanks to the comfortable environment and the lack of alcoholic drinks.
How to behave with girls in Kiev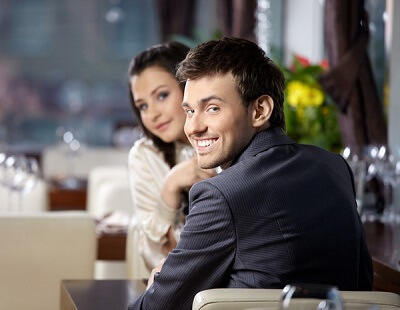 In order to make the acquaintance go well and turn into something serious, it is necessary to adhere to several rules:
Always make an eye contact - an embarrassed look has not yet helped any man establish a lively and easy conversation;
Show sincere interest - a conversation on a laid-back topic and relevant questions will help win the attention of any Ukrainian girl;
Follow her signs - a girl will show her attitude towards an interlocutor by her gestures and movements at a subconscious level. Don't miss this moment;
Keep equanimity and be calm - a self-confident man has much more chances to become interesting for a girl than a fussy and loud interlocutor;
Flirt and make compliments – do you know at least one girl who will resist a flirt and sincere compliments? Even one appropriately said phrase may attract her attention.
Mistakes
The most common mistake when dating a girl is a banality. It happened so historically that girls love to be surprised. The banal words "Hi, I like you. What is your name?" works in rare cases.
Another mistake often made by men is the vulgarity. If you touch different parts of a girl's body telling her that she is a delicious marmalade that he wants to eat, you will not get the desired reaction.
To the list of mistakes also belongs timidity. If you see that a lady is ready to talk, don't look at her endlessly and don't wait until she comes up.
You shouldn't invent unusual ways of dating or rehearse your witty speech at home in front of a mirror. Meet the girls, gain experience, be persistent, use different ways and everything will work out by itself.
As you can see, there are a lot of places in Kiev where you can meet Ukrainian girls. You can find the one that will meet your expectations and become your girlfriend.
There are no comments. Be the first